Renee Zellweger explains her 6-year hiatus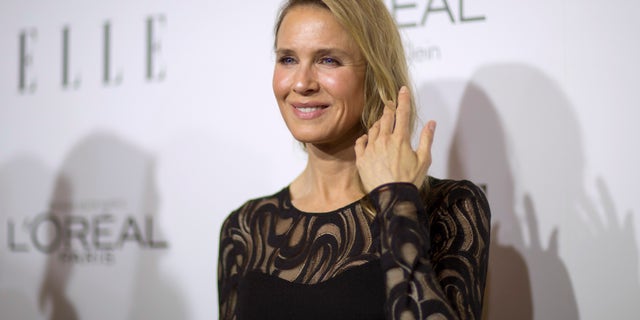 NEWYou can now listen to Fox News articles!
Renee Zellweger is returning to the big screen to reprise her beloved role as Bridget Jones, but says she needed to take a break from Hollywood before starring in the sequel.
"I found anonymity, so I could have exchanges with people on a human level and be seen and heard, not be defined by this image that precedes me when I walk into a room," the Oscar winner tells Vogue UK magazine. "You cannot be a good storyteller if you don't have life experiences, and you can't relate to people."
WATCH: Here's What Renee Zellweger Told ET About Plastic Surgery -- Back in 2002
Zellweger admits that it was hard to turn down those "wonderful once-in-a-lifetime" roles. "I was fatigued and wasn't taking the time I needed to recover between projects, and it caught up with me," she explains of six-year hiatus. "I got sick of the sound of my own voice: it was time to go away and grow up a bit."
"Bridget Jones' Baby" hits theaters Sept. 16, and once again, the 47-year-old actress gained weight to portray the character. "I put on a few pounds. I also put on some breasts and a baby bump," she says. "Bridget is a perfectly normal weight and I've never understood why it matters so much."
NEWS: 'Empire Records' Set Secrets -- Everyone Loved Liv Tyler, 'No One Was Interested' in Renee Zellweger
Further defending body transformation, she adds, "No male actor would get such scrutiny if he did the same thing for a role."