Reese Witherspoon pregnant with third child, report says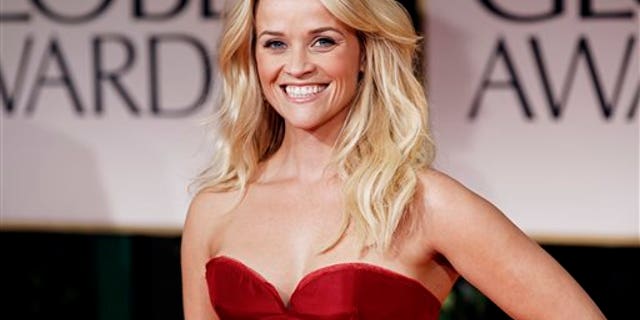 Reese Witherspoon is pregnant with her third child, according to a report Wednesday.
Multiple sources confirmed to Us Weekly that the "Walk the Line" star and her husband of a year, Creative Artists Agency agent Jim Toth, are expecting a baby.
The sources said that Witherspoon is about three months along.
"Reese is right around 12 weeks," one source explained, adding that the actress is "not planning to announce it."
"The timing is right," another source squealed. "[Reese] is so happy!"
Witherspoon has two children from her previous marriage to actor Ryan Phillippe, from whom she split in 2006. While daughter Ava is right around baby-sitting age at 12, the new baby also will join son Deacon, eight.
"I would love that," Witherspoon told the March issue of Glamour UK when asked if she and Toth were considering children.