Reba McEntire Joins Fight to Outnumber Hunger, Talks About New Album and Turning 60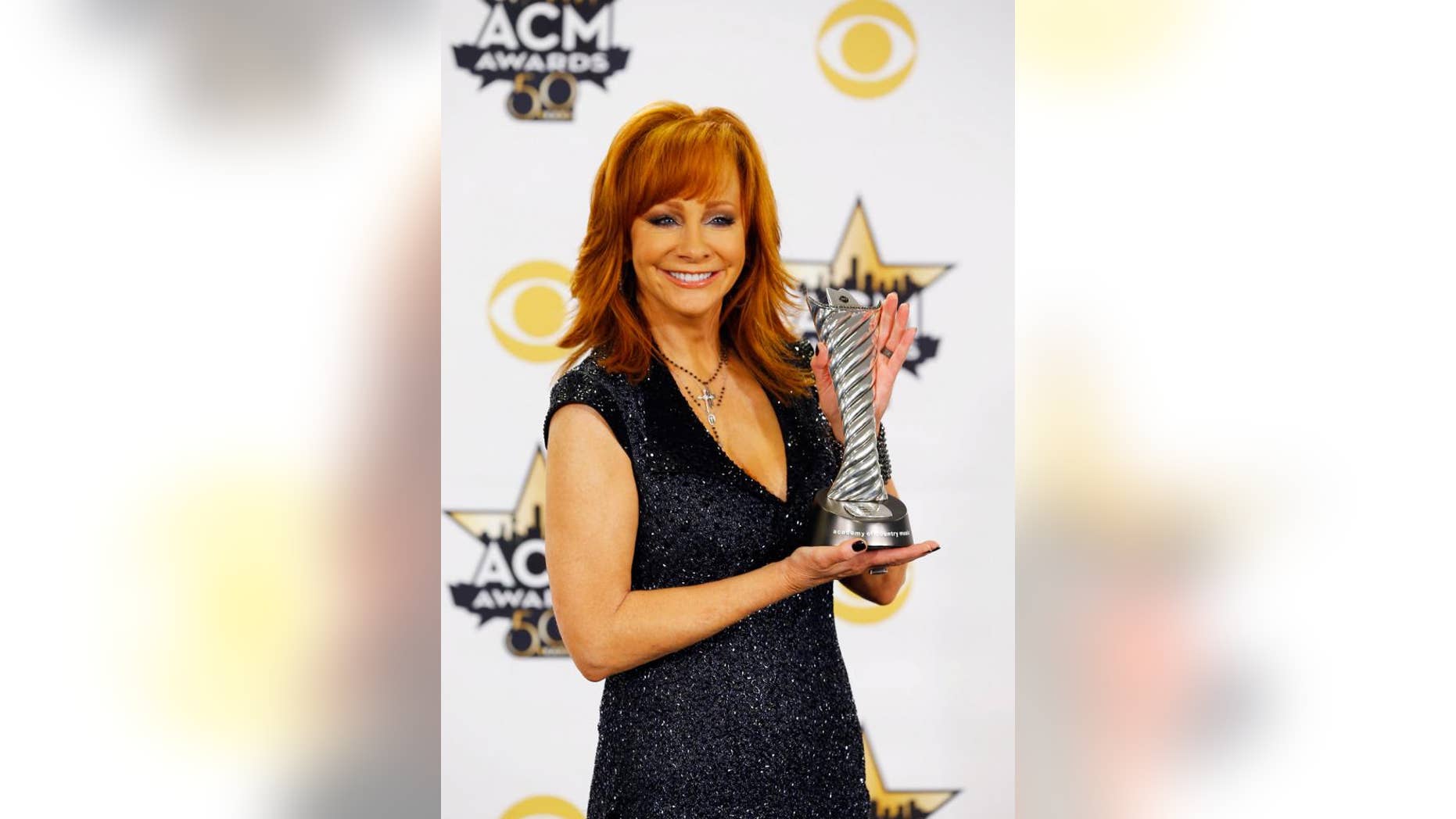 Country queen Reba McEntire has had a lasting career that's spanned more than four decades, but she has no plans of slowing down anytime soon.
The iconic redhead, who recently turned 60, has unveiled her 27th studio album, "Love Somebody," and it's one of many treats the singer has in store for longtime fans. In addition to kicking off a tour, McEntire has also partnered up with Outnumber Hunger, a campaign that helps provide meals to those facing hunger in America.
"I was raised to treat others with compassion," said McEntire in an official release. "Knowing that one in six Americans struggle with hunger means my fans and people I see every day need help."
"The Outnumber Hunger campaign is such a simple way to help your neighbors, so how could you not?" she adds. "I'm so proud to lead the charge with Big Machine Label Group, General Mills and Feeding America."
FOX News Magazine recently spoke with McEntire to learn more about her involvement with Outnumber Hunger, as well as the surprising gift she received on her 60th birthday and what she hopes to teach granddaughter River Rose.
FNM: Tell us about your involvement with Outnumber Hunger. Why is this cause, in particular, so dear to you?
RM: Scott Borchetta of Big Machine Label Group asked me to be the spokesperson this year to get the word out [and] to let people know that we have neighbors — we have people living in our communities, in our state, and our country — who are hungry. I'm like, 'What?! How can that be?' Scott told me one out of six people are going hungry in the United States. I said, 'I'll do anything that I can, and I know my fans will jump on board, too.'
FNM: What are some ways fans can take part in Outnumber Hunger?
RM: They can volunteer at food banks, they can give money, or they can buy any General Mills food products, like the cereals. I thought it was just Cheerios, but it's not. It's Lucky Charms, it's Wheaties — all the General Mills products. You then go on the back of the cereal box and look for a code. You set up your computer and you go type in Outnumber.com, put that code in, then your zip code, and it will provide meals to a local food bank in your area. You can get the kids to do it, your neighbors — get everyone involved in a competition. It's a great way to get food on the table.
FNM: Your recent concert, "Reba and Friends Outnumber Hunger," featured many beloved stars including Tim McGraw, Rascal Flatts and more. What's your relationship like with these fellow country artists?
RM: Some I know, some I don't know very well. Tim (McGraw) and I … I've been to his house, Tim's been to mine. I've known he and Faith (Hill) forever. And then with Eli Young, I got to meet them the other day. Maddie and Tae, I'm big fans — they're cute as a button. Rascal Flatts, I've known [Gary LeVox] forever and I've done duets with him.
FNM: Which performance were you most excited to see, and why?
RM: I think Maddie and Tae, because I haven't gotten to see them sing before. Their harmony is so great. I thought they were sisters! That's where I was really surprised.
FNM: And if you could do a duet with anyone in music, who would it be and why?
RM:  With anybody? Hmm … Dustin Lynch, Thomas Rhett … oh, and Randy Houser. I just love him to pieces. His style, his singing and his songwriting are all so great. There are a lot of folks that I'm big fans of.
FNM: How is your new album "Love Somebody" different from anything else you've done?
RM: I don't really know that it's that different. These are songs that touched my heart. When I heard them, that's when I knew I wanted to record them. I think the main thing that's different about this album is the overall theme. It's about love — falling in, falling out, being in. I've never had a themed album, so I guess this is the closest to that.
FNM: Which was the most personal song in this record?
RM: "Just Like Them Horses." I sing it for my dad. I recorded and played that recording at the funeral. Of course, I couldn't sing it. This is the song that touches my heart the most. And then "Pray for Peace." I wrote that because God told me to, and I do what he tells me to do!
FNM: You've been in the music business for more than four decades. What keeps inspiring you?
RM: My love of music. Curiosity. Trying to find new songs. I love music and I love to listen to music. I like to hear stories sung in songs, because music is very healing. I'm very curious about what everybody else finds interesting and what touches their hearts. I love to go to concerts and I like to be a part of it. I love the competition.
FNM: You recently turned 60. Happy belated birthday!
RM: Thank you.
FNM: How did you celebrate the big 6-0?
RM: We were in Phoenix, Arizona, and I'm the emcee for Muhammad Ali's celebrity fight night benefit. And so [my husband] Narvel and I donated a dinner at our house as one of the auction items, and two people were bidding against each other. We received a million dollars from each one of them to have dinner with us. That was a great thing for us! It was the best birthday present, to me, because that $2 million is going towards trying to find a cure for Parkinson's.
FNM: If you could go back and change anything about your 20s, what would it be?
RM: My twenties?! Do you know how long ago that was?! Let me see, my twenties … You know, I know I made lots of mistakes … but I guess everything happens for a reason, and everything you do is a learning process. I could probably write you a list if I had time — well, if you had time — for me to sit here and write it all down. I mean, I was 21, got married probably way too early, but I learned a lot.
FNM: What keeps you feeling and looking so young?
RM: Oh, you're sweet! I guess staying out of trouble.
FNM: I read you love cheeseburgers.
RM: Oh, I love cheeseburgers! I had one yesterday.
FNM: What's another favorite indulgence of yours?
RM: I love beans and cornbread. I love food! I'm a foodie. The only thing I don't like is liver. Hate that! But I recently got into cooking more. Narvel cooks great salmon and I love to cook chicken, Brussels sprouts, vegetables — I like to cook the vegetables while he does the meat. And we love to go out. That's our social time.
FNM: And finally, what's one lesson you hope to teach your granddaughter River Rose (Kelly Clarkson's daughter) once she becomes a little older?
RM: Treat people like you want to be treated. The golden rule is my favorite verse in the Bible, because if everybody treated people like how they want to be treated, we would all get along.