Reality stars Jim and Amber Marchese battling domestic abuse rumors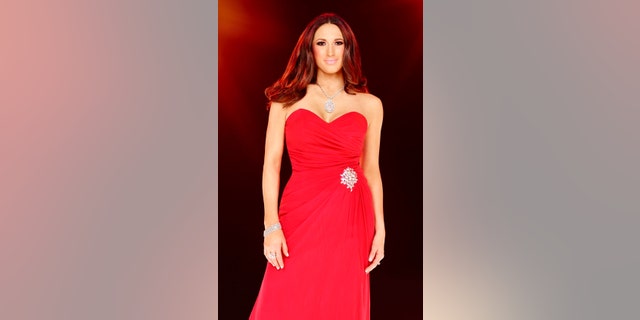 NEWYou can now listen to Fox News articles!
When a police officer kicked Amber Marchese's husband Jim awake and escorted the couple off of their Virgin Airlines flight, the former "Real Housewives of New Jersey" star suspected the worse.
"Two police officers were standing there and said, 'Please come with me,' and I think my name is of the terrorist list by accident or something, God forbid, happened to my children and they're going to tell me the worst news I have ever heard in my life," Amber Marchese recalled of her and Jim's April 20 flight from LAX back home to New Jersey.
Little did either suspect that Jim would end up being booked on domestic assault charges and put in jail with on $50,000 bail.
The couple of 10 years told FOX411 that they believe a stewardess mistook their PDA for Jim choking Amber, which they both insist did not happen. The parents of four children are now suing the airline for $100 million.
"It's been humiliating," Jim, who had all charges dropped against him, shared. "I make part of my living as a whistleblower in mortgage back security cases and now everyone thinks I'm a wife beater and it affects my work."
Amber added, "People still call him a wife beater and that he deserves everything that he gets. They say that I'm stupid for putting up with a wife beater and my children should be ashamed because I'm with him. The truth doesn't matter. It's been horrible for us."
Aside from the toll the arrest is taking on their personal and professional lives, the Marcheses are furious with how they were treated by airport security.
"They handcuffed me and gave me an ultimatum to tell them that Jim had beaten me," Amber said. "I didn't like how they used an emotional circumstance of me wanting to see my children at home as a way of getting me to say what they wanted me to say. If they were there to help me, they wouldn't be handcuffing me and treating me like that."
A rep for Virgin Airlines did not return FOX411's request for comment.
Follow FOX411's Sasha Bogursky on Twitter @SashaFB.