Rachel Roy orchestrated Beyoncé drama for publicity, source says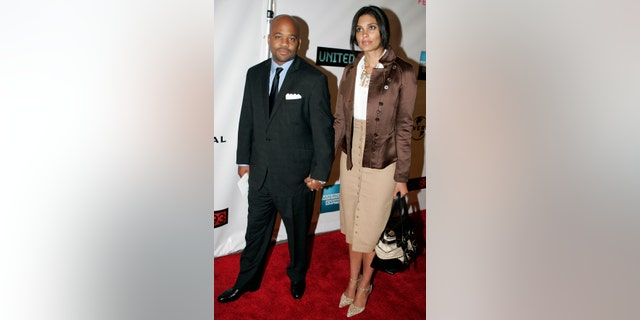 Rachel Roy made headlines this week with an Instagram post that implied she was the mistress referenced in Beyoncé's new song "Lemonade." Beyoncé's beehive of fans immediately began attacking Roy, reacting to rumors Jay-Z had cheated on Beyoncé with the fashion designer. And a source close to the situation says that's exactly what Roy was hoping for when she implied she was the "Becky with the good hair" mentioned in the tune.
The source told FOX411 this is all just a publicity stunt on Roy's part in order to drum up buzz for her recently released book, "Design Your Life: Creating Success Through Personal Style" and sales for her clothing line.

"Rachel did it because she has a new book out and her clothing line is dying," the source revealed. "She is clinging onto fame by a thread."
Roy's book hit shelves on March 15, 2016.

The insider added that Roy "always finds a way to throw herself into the limelight. That's why she surrounds herself with celebs like Kim (Kardashian), Georgina (Chapman), Harvey (Weinstein) and Simon Cowell."

Roy has since apologized for her original post on her official Twitter account writing, "I respect love, marriages, families and strength. What shouldn't be tolerated by anyone, no matter what, is bullying, of any kind."

Rachel Roy did not return FOX411's request for comment.