Princess Madeleine of Sweden and her family are moving to Florida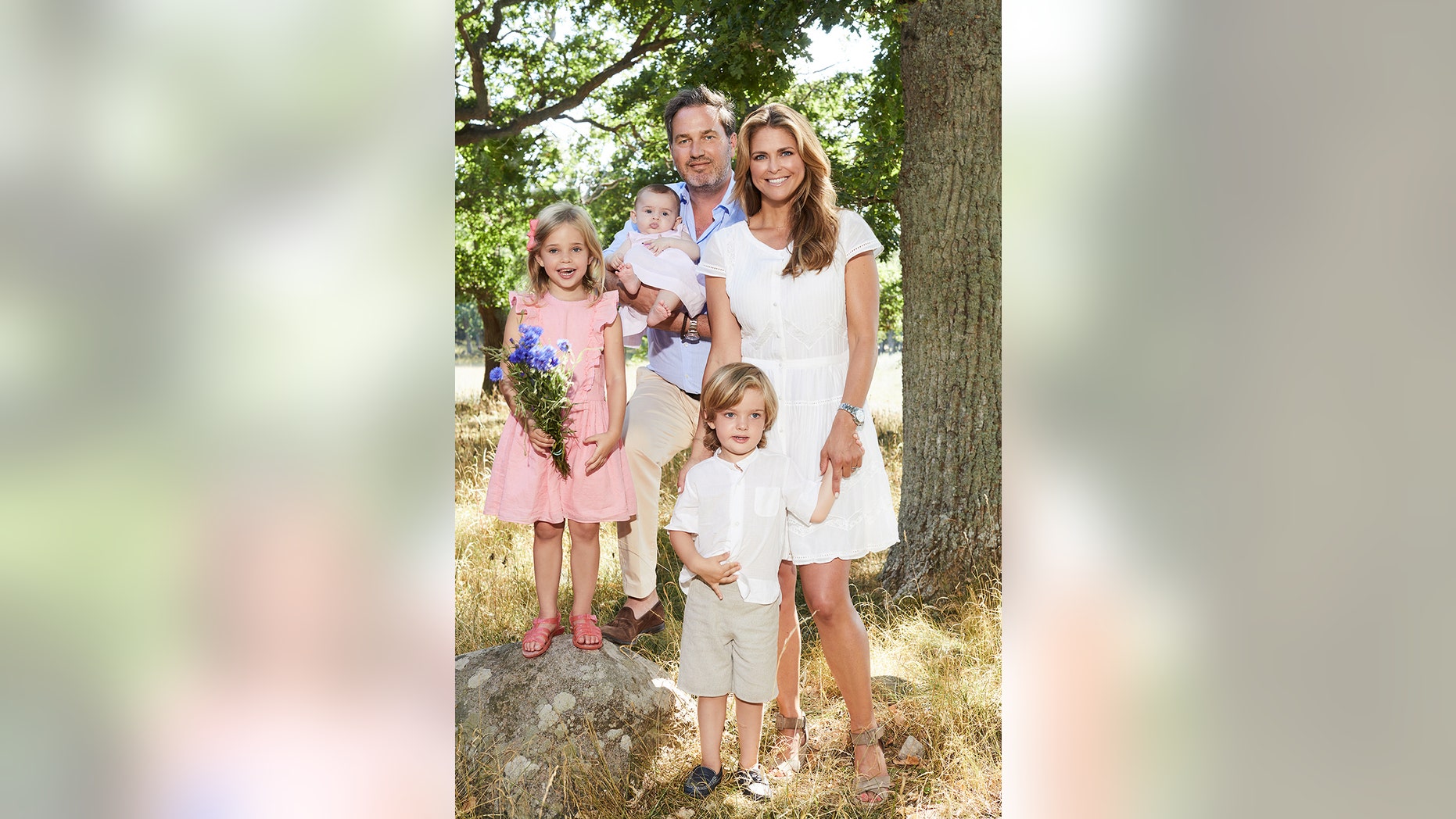 Princess Madeleine of Sweden is heading to the Sunshine State, Fox News has learned.
The 36-year-old announced Tuesday she is moving to Florida this fall with her husband Chris O'Neil and their three children: 4-year-old Princess Leonore, 3-year-old Prince Nicolas and 4-month-old Princess Adrienne.
O'Neil, 44, is a British-American businessman.
A rep for the royal family confirmed the move to Fox News.
"The time and opportunity for the United States is good for the family when the children are still in pre-school age," the Swedish Royal Court said in a press release.
"Princess Madeleine has a great commitment to children's rights and will continue working with the World Childhood Foundation and, through the move, be able to focus more on the activities in the United States," the announcement read.
"Mr. Christopher O'Neill has previously been working in the United States but will continue his business in Europe," it added.
Madeleine, who's seventh in line to the Swedish throne, is no stranger to America. People Magazine reported the family already has a summer home in Florida.
While still single, in 2010, Madeleine moved to New York City and began working as a project manager for her mother Queen Silvia's World Childhood Foundation.
After they tied the knot in 2013, Madeleine and O'Neill remained in the Big Apple and their firstborn was born at a private hospital stateside in 2014.
The family then moved to London, yet Madeleine returned to Sweden to give birth to the couple's third child earlier this year.
To retain her royal title, Madeleine has not taken on her husband's surname. And O'Neill, who preferred to retain his U.K. and U.S. citizenships, has no royal titles and is not an official member of the Swedish royal family.
Back in 2016, Madeleine told People Magazine she's just like any other parent on the go.
"[I'm] pretty much like a normal mom," she explained. "[My children] wake me up and we fix breakfast together and the breakfast flies all over the place! And then we go out to the park and we swing, we try to do a lot of activities because my little Leonore, she has lots of energy, so we have to keep her stimulated and busy."
"I think because my mom and father, of course, were so devoted to their work and as king and queen, they have lots of obligations, so they were away quite a bit when we were small. But when they were home, they were very present and I feel that I want to give my children as much as I can."