Prince Harry Dating Formula One Driver Jenson Button's Ex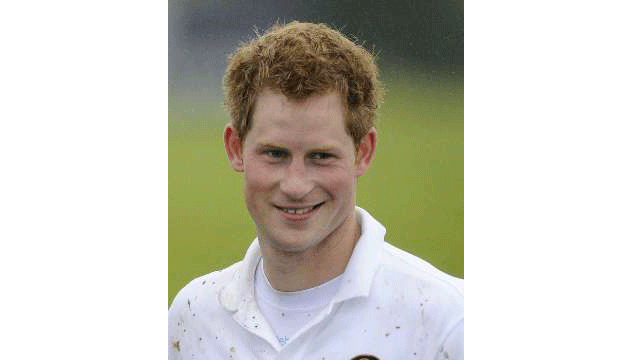 LONDON – Prince Harry is dating the former girlfriend of Formula One ace Jenson Button, The Sun reported Wednesday.
Harry, 26, is having secret trysts with lingerie and swimwear model Florence Brudenell-Bruce.
The pair met years ago, but a royal source said that they became "an item" after the prince made it clear that his sometimes turbulent romance with long-term love Chelsy Davy had run its course.
Florence, 25, is the daughter of wine merchant Andrew Brudenell-Bruce and his French wife, Sophie -- and she is a descendant of the seventh Earl of Cardigan, who led the Charge of the Light Brigade.
Army helicopter pilot Harry and Florence -- known as "Flee" to friends -- have spent intimate time together at her $4 million home in trendy Notting Hill, west London.
A well-connected royal source said, "It's very early days, but Harry and Florence are an item. She is a lot of fun, blonde and very good-looking. Harry really likes her."
The model studied art history at Bristol University -- the same subject studied by Prince William and his wife, Catherine. She has maintained a passion for art and is a noted collector.
Florence, who has fronted campaigns for sportswear maker Adidas and UK department store John Lewis, was already signed to a modeling agency when she met Button in 2006.
The pair split in 2008 after friends claimed that Button, who went on to become the world champion the following year, "could not be tamed."
But he still tried to win her back by buying her a $159,860 landscape painting.