'Price Is Right' icon Bob Barker's best cameos, from 'Happy Gilmore' to 'How I Met Your Mother'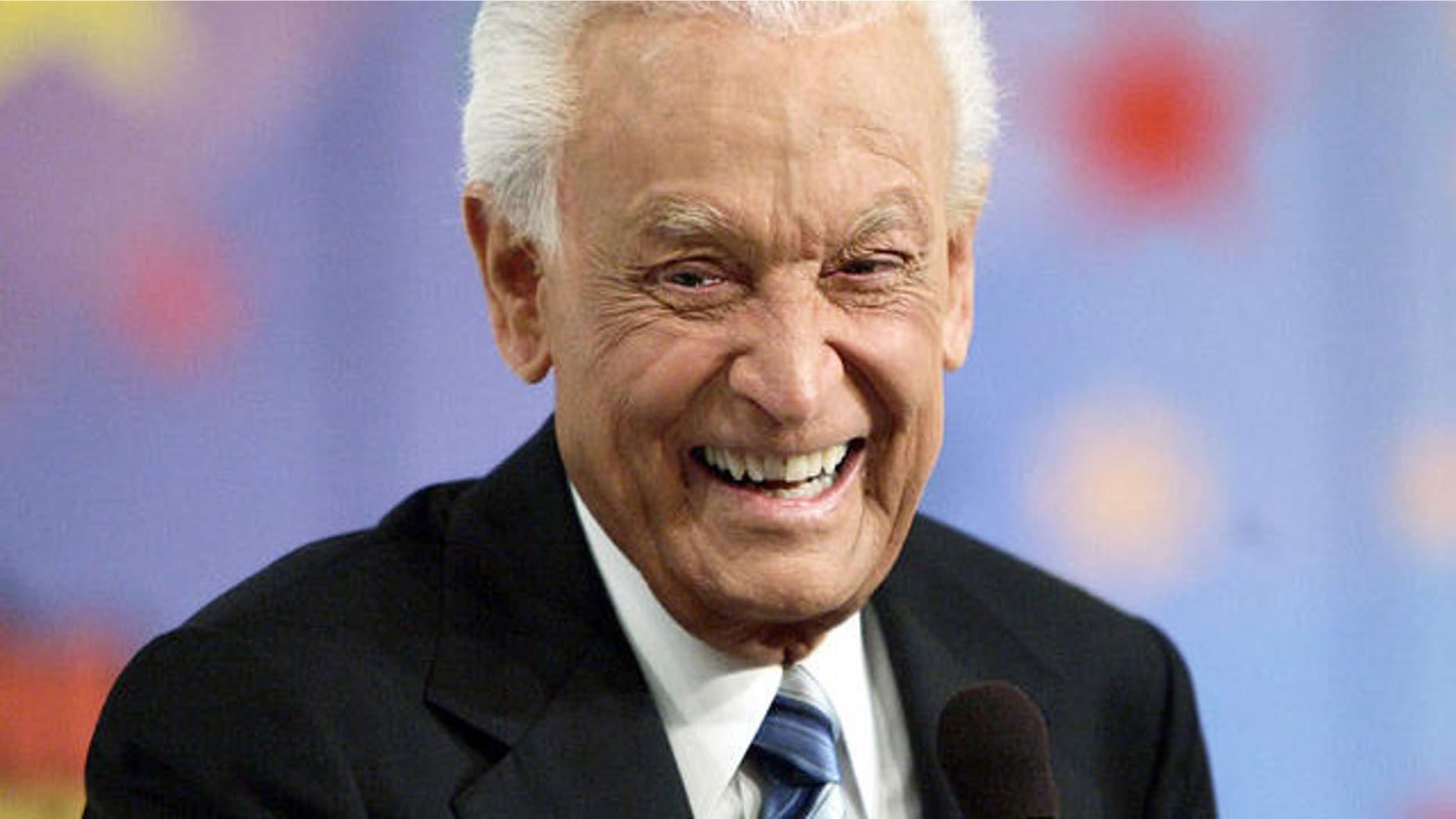 Bob Barker has given fans a glimpse of his fiery — yet spunky — personality through his quirky cameos on various television shows and movies over the years.
The former "Price Is Right" icon, who turns 95 Wednesday and who hosted the famous game show for 35 years, often plays himself with a twist.
Barker has received 11 acting credits since 1960 when he first starred as Mort on "Bonanza." But perhaps his most iconic role came more than 35 laters, as he joined Adam Sandler's comedy "Happy Gilmore."
BOB BARKER HOSPITALIZED FOR SECOND TIME IN TWO MONTHS OVER SEVERE BACK PAIN
In honor of Barker's 95th birthday Wednesday, here's a look back at five of his most noteworthy acting roles.
"Happy Gilmore"
WARNING: THIS VIDEO CONTAINS CRUDE LANGUAGE
Barker's famous fight with Sandler (Happy Gilmore) in the 1996 film, which later earned the pair an MTV Award for "Best Fight."
"I'd like to thank Bob for being 72 years old and still letting me punch him in the face. And I'd like to thank my mom for encouraging me to punch him in the face," Sandler joked as the pair thanked the crowd for the honor.
"I'm very thrilled," Barker added. "And Adam has promised me that in 'Happy Gilmore 2,' I'll get more money and a love scene."
In the film, Sandler's character partnered up with Barker at a Pro-Am golf tournament. Disappointed by his performance, Barker started mocking the pro-golf player. He suggested, instead, that he works at a snack bar.
"You better relax, Bob," Happy warned.
ADAM SANDLER AND BOB BARKER'S 'HAPPY GILMORE' FEUD LIVES ON
"There's no way you could be as bad at hockey as you are at golf," Barker quipped.
That's when the pair started to raise their fists. Happy threw the first punch, sending Barker rolling.
"You like that old man? You want a piece of me?" Happy asks.
"I don't want a piece of you — I want the whole thing," Barker replies, punching Happy in the stomach and face 16 times before kicking him.
"How I Met Your Mother"
Neil Patrick Harris said working with Barker on an episode of "How I Met Your Mother" back in 2007 was "just a dream come true."
In the episode, called "Showdown" in Season 2, Barney Stinson (played by Harris) became a contestant on "The Price Is" right, hoping to get closer to who he thought was his biological father — Barker. When he was younger, his mother
"It was so fun for this little splinter group of our show to head over to play Plinko and spin the wheel," Harris said.
Barney ended up winning both showcases and he finally confirms Barker isn't his father after all.
"SpongeBob Squarepants"
Barker voiced a guest character in a 2015 episode of Nickelodeon's popular cartoon "SpongeBob Squarepants."
The star played "Bob Barnacle," a loving snail rescue center owner who helped care for strays. Barker, an animal activist in real life, also used his signature line during the show, according to Yahoo! Entertainment.
'PRICE IS RIGHT' CONTESTANT CONFUSES HOST DREW CAREY FOR BOB BARKER
"And remember to have your pets spayed or neutered," he said, per the media site.
"WWE Raw"
Barker hosted an episode of "The Price Is Right to Raw" on "WWE Live" in 2009.
It was apparently his first appearance on television since he retired from "The Price Is Right" in 2007, Vice reports.
"I thank you for that wonderful welcome. I wish I had a refrigerator for everyone!" Barker exclaimed to a crowd of wrestling fans. "We are really going to party tonight!"
The highlight of the note was Barker's "trash-talking" with WWE star Chris Jericho.
"My trash-talking with Chris was inspired by the fear that my life was in danger," Barker later joked to WWE, adding he had "the best time" guest-hosting the show.
"Something So Right"
Barker guest starred on "Something So Right" twice — in 1996 and 1997.
He played Carly Davis' (Mel Harris) father, Ben, in the series. His character was introduced during a Thanksgiving episode.