Portia de Rossi reveals when she first came out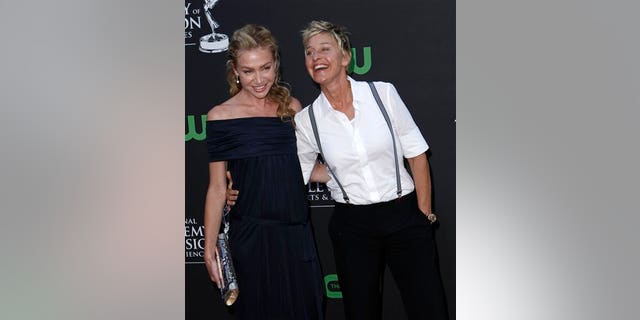 Portia De Rossi wasn't afraid to get personal when she reunited with the cast of Arrested Development on Thursday's Inside the Actors Studio. When James Lipton asked de Rossi about her marriage to Ellen Degeneres, the actress revealed her initial anxiety about coming out in Hollywood.
"I think when I really, truly came out was the Golden Globes when Arrested Development was nominated [in 2004]," de Rossi recalled. "Ellen and I had been together for a month and I was very, very nervous going to that because I knew that I was going to meet up with her after the show, and that there was press. And that was the first time that we actually stepped out together as a couple, but for me, it was the first time I stepped out as a gay woman, really."
The cast applauded de Rossi's bravery to come out and talk openly about her relationship with DeGeneres, whom she married in 2008.
View original VIDEO: Portia de Rossi Reveals When She First "Truly" Came Out at TVGuide.com