Pop Diva Mariah Carey Is Pregnant: Report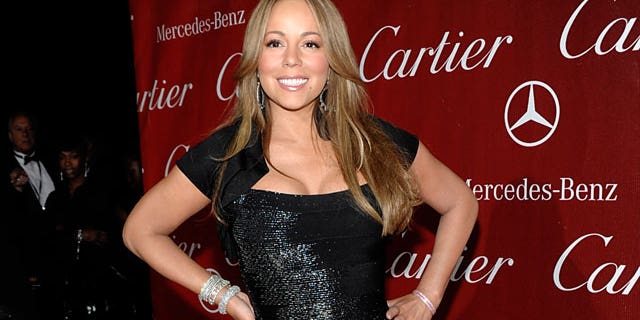 American singer Mariah Carey is pregnant, celebrity gossip website Radar Online reported Wednesday.
The 40-year-old pop diva sparked baby rumors recently when she dropped out of her next film role in 'For Colored Girls Who Have Considered Suicide When the Rainbow Is Enuf.'
The website claimed a source close to Mariah and her husband Nick Cannon told them the happy news, "They're both very excited and very happy," claimed the source.
SLIDESHOW: Mature Hollywood Mamas!
Mariah's longtime representative Cindi Berger did not deny the pregnancy in a cryptic statement: "I'm not at liberty to discuss Mariah's personal life at this time."
Radar Online's source said the star and her husband of two years wanted to keep the news quiet for as long as possible.
Radar also reports that another celebrity wife is pregnant - Khloe Kardashian!
According to the report, Kardashian is two months pregnant with her first baby with husband Lamar Odom.