Photos of Prince George playing with toy gun cause controversy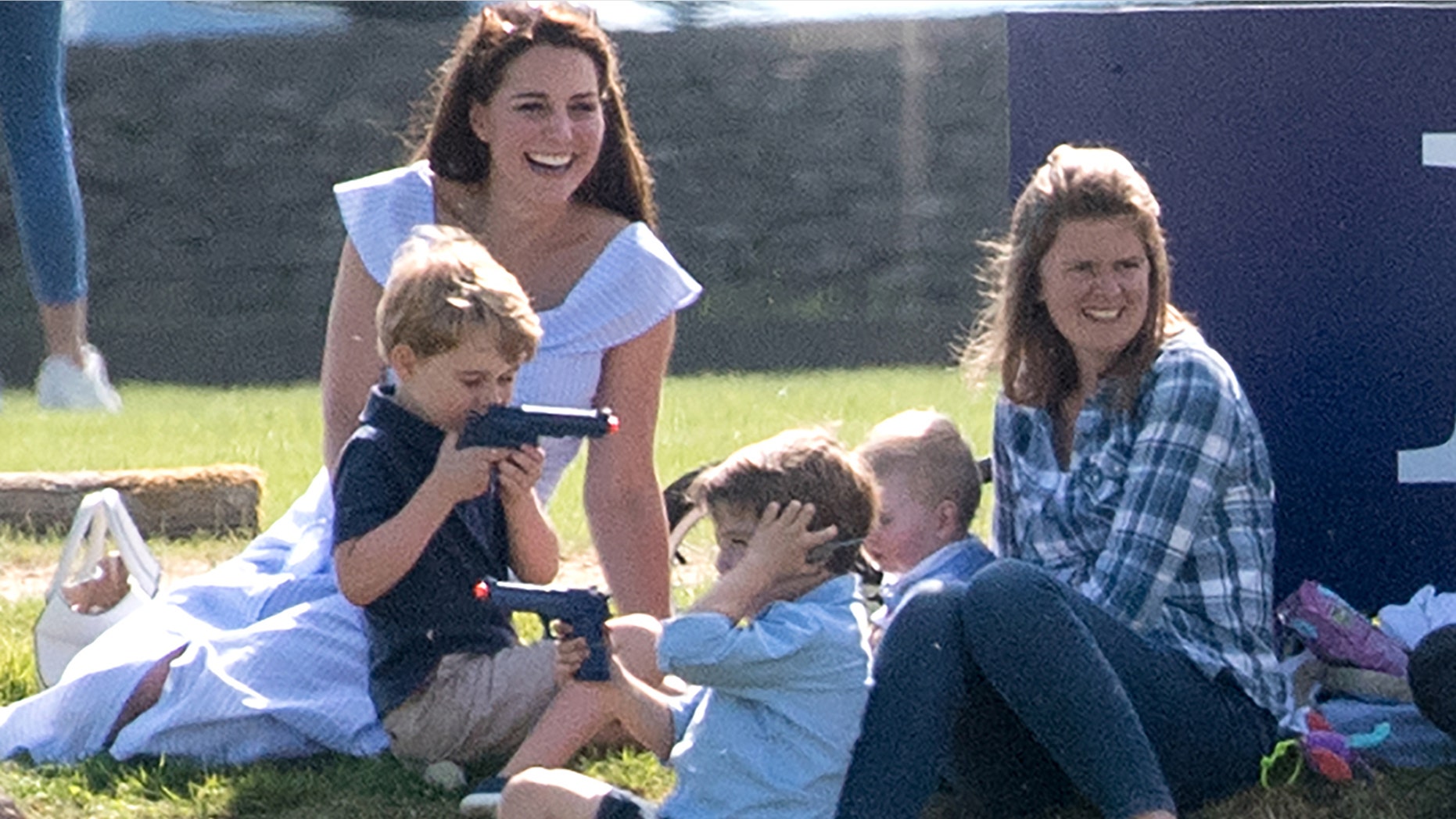 Several photos of Prince George playing with a toy gun on Sunday sparked a heated debate on social media.
The 4-year-old future King of England was enjoying some playtime alongside his sister Princess Charlotte and friends when he was snapped playing with a plastic gun.
The young prince's mother, Kate Middleton, appeared to be enjoying the downtime as they watched Prince William play at the Maserati Royal Charity Polo Trophy at Beaufort Polo Club.
Many took to Twitter to criticize Will and Kate for allowing their son to play with a toy gun.
"Completely tone deaf of Kate... to give Prince George a toy gun. Doesn't she read the papers in her own country with all the gun deaths? If the Duchess of Sussex had done this, she would be excoriated in the media! Lucky George isn't black or police would have shot him," one user wrote.
Another chimed in, "#PrinceGeorge playing with a toy gun! Unelievable! #KensingtonPalace shame!
"This isn't okay anymore...  My American side here, biased maybe b/c of everyday #gunviolence in USA, but my British side agrees.  No child in this day and age should look at any gun as a fun toy. This looks far too real," someone else wrote.
Not everyone agreed, however, with other defending the royals.
"See a lot of talk in the media about Prince George playing with a toy gun. He is only a 4-year-old child. Really think some of SJWs need to get a life," one user wrote.
Another said, "Prince George sitting out in the sun playing with toy guns and water pistols like every other normal child in the world is not the problem, it's the freaks who actually think it's newsworthy enough to pass comment and who are dying to be offended by it who are the problem."