Palins Say 'Family Guy' Creators Are Heartless Jerks After Show Mocks Down Syndrome Son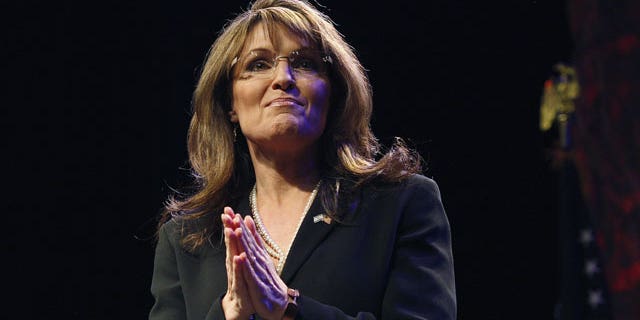 Former vice presidential candidate Sarah Palin's family on Tuesday said the creators of American animated show "Family Guy" were "heartless jerks" after the show appeared to mock Palin's Down syndrome son in an episode.
In a post on her Facebook page early Tuesday, Palin said it felt "like another kick in the gut" when a female character who apparently had Down syndrome made comparisons to Palin's 22-month-old son, Trig, in the episode of the Fox network show.
"My dad's an accountant, and my mom's the former governor of Alaska," the mentally disabled character said, without mentioning any names.
Rather than going into details as to how she felt, Palin posted her 19-year-old daughter Bristol's response to the controversy, saying it was "a much more restrained and gracious statement than I want to make."
Bristol wrote: "Are there any limits to what some people will do or say in regards to my little brother or others in the special needs community? If the writers of a particularly pathetic cartoon show thought they were being clever in mocking my brother and my family yesterday [Sunday], they failed. All they proved is that they're heartless jerks."
Palin, a Fox News contributor, recently slammed White House chief of staff Rahm Emanuel and radio talk host Rush Limbaugh for using the word "retard."
Fox is owned by News Corp, the parent company of NewsCore.