Padma Lakshmi reveals she was raped at 16, explains why she kept silent until now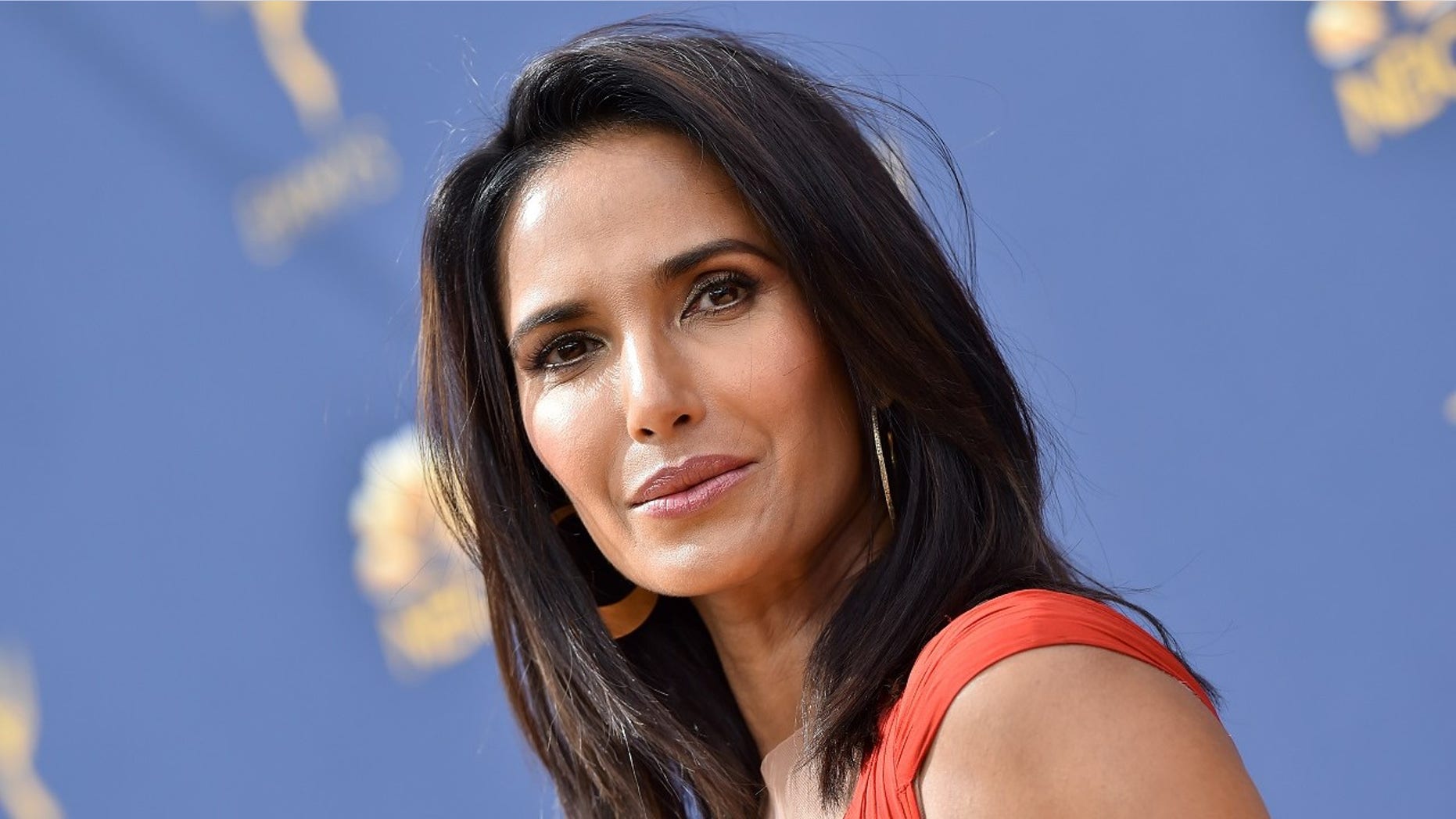 "Top Chef" host Padma Lakshmi detailed how she was raped as a teenager in a column Tuesday and explained why she didn't report or speak about the incident for years.
In the New York Times op-ed, Lakshmi said she had been dating a 23-year-old man when she was 16 for a few months until he raped her on New Year's Eve. The two had gone to a couple of parties before returning to the man's apartment. She added that she was not intoxicated at the time and was wearing a long-sleeved black maxi dress that only showed her shoulders.
Lakshmi, who was a virgin at the time, eventually fell asleep, but woke up to what she described as "a very sharp stabbing pain like a knife blade between [her] legs."
"He was on top of me. I asked, 'What are you doing?' He said, 'It will only hurt for a while.' 'Please don't do this,' I screamed," the 48-year-old mother-of-one wrote. "The pain was excruciating, and as he continued, my tears felt like fear."
"Afterward, he said, 'I thought it would hurt less if you were asleep.' Then he drove me home," she recalled.
Lakshmi said she didn't tell anyone about the incident and didn't report it to police. She added that at the time she began feeling like it was her fault the rape occurred.
"We had no language in the 1980s for date rape. I imagined that adults would say: 'What the hell were you doing in his apartment? Why were you dating someone so much older?'" she wrote.
JOY BEHAR THINKS 'GUILTY' KAVANAUGH GETS CONFIRMED: 'YOU'LL HAVE TO IMPEACH A SUPREME COURT JUSTICE'
The host also recalled when she was seven and how her stepfather's relative touched her in between her legs and placed her hand on his erect penis — an incident she first spoke about on Twitter on Friday with the trending hashtag "Why I Didn't Report."
"Shortly after I told my mother and stepfather, they sent me to India for a year to live with my grandparents. The lesson was: If you speak up, you will be cast out," she said.
Lakshmi said both incidents have affected future relationships and her ability to trust, adding that it took her decades to speak about them to her therapist and her partners. Looking back on the rape, she said she believes she "let [her] rapist off the hook and let [her] 16-year-old self down."
On Twitter, Lakshmi also said she was assaulted when she was 23, adding: "I thought that no one would believe me, because no one wanted to stand up to him. I had seen the way Anita Hill was treated when she came forward. #WhyIDidntReport"
Lakshmi detailed her rape in response to President Trump questioning why Christine Blasey Ford — who is accusing Supreme Court nominee Brett Kavanaugh of attempted sexual assault — did not file a police report for years on the alleged attack. A second woman, Deborah Ramirez, also accused Kavanaugh of exposing himself to her while they were in college.
"But I understand why both women would keep this information to themselves for so many years, without involving the police. For years, I did the same thing," Lakshmi wrote in the New York Times.
Lakshmi is one of several celebrities speaking out in support of Kavanaugh's accusers. Samantha Bee, Alyssa Milano, Kerry Washington and other stars on Monday joined the #BelieveSurvivors walkout in support of Dr. Ford.