Oxygen network takes unprecedented look at adoption in America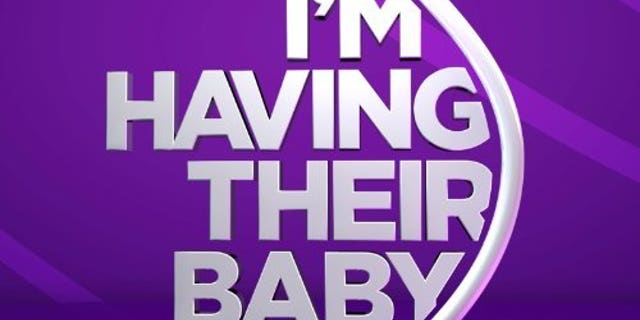 Adoption may be something that nearly everyone is familiar with, but fewer may know what the process involves and just how difficult it can be for those involved. Oxygen Media is now attempting to fill that void with a new six-part docu-series entitled "I'm Having Their Baby," which offers an inside look at the world of adopting a child, including the story of the birth mother and her experience in letting go and making such an important decision.
"We are always looking for stories that haven't been told, and this type of story had never really been told before because in the past adoption has been shrouded in secrecy, it is a lot more open now," producer Michael Rourke told FOX411's Pop Tarts column. "We are telling these stories from the perspective of the birth mothers. These are all incredibly remarkable, compelling stories."
On that note, this week Oxygen released a study conducted by Lightspeed Research aimed at shedding light on the insights of women and men regarding adoption, with the findings indicating that there is indeed a new openness among Americans surrounding the deeply complex and often controversial issue. The survey, which interviewed more than 1000 people between the ages of 18 and 49 concluded that women are still slightly ahead of their male counterparts when it comes to embracing adoption.
86 percent of women polled indicated that they are open to single parents adopting a child (compared to 77 percent males,) 73 percent are open to gay and lesbian couples adopting, versus 62 percent of males, and similarly 90 percent of females feel it is more socially acceptable to adopt children of different races than in previous times, while 84 percent of males surveyed felt that way.
An outstanding 97 percent of both genders agree that adoption is a good adoption for those who can't have biological children, 90 percent feel the main reason to adopt is teen pregnancy, and 91 percent of participants noted that adoption gives the child a chance of a better life.
But what is it really like for the birth mother who is having her child adopted?
Each hour-long episode of "I'm Having Their Baby," documents the journey of two pregnant women who have decided to give their baby up for adoption, capturing the emotional struggles and reasons why they have chosen that path. And while each scenario is vastly different, each birth mother shares the commonality of wanting a better life for their child and for themselves. However, the biggest challenge was winning the trust of the subjects involved.
"Any time you approach someone in that time in lives it is hard, it took a long time to gain their trust, for them to trust us to tell their story," Rourke continued. "But once they jump in, they really let us inside. They all wanted to put a face on birth moms and show adoption as a great choice. It was a great privilege to be allowed to tell these stories."
Rourke hopes the series not only teaches audiences a thing or two about the process, but leaves them inspired by the heart-wrenching, deeply personal stories.
"I didn't know how radically different adoption laws are in each state are, and the strength of the women blew me away. I know I shouldn't have been surprised by that, but it was just extraordinary," he added.
"I'm Having Their Baby" premieres Monday, July 23 at 11pmET/PT