No Guac, No Game: Super Bowl recipes from Mario Lopez and wife Courtney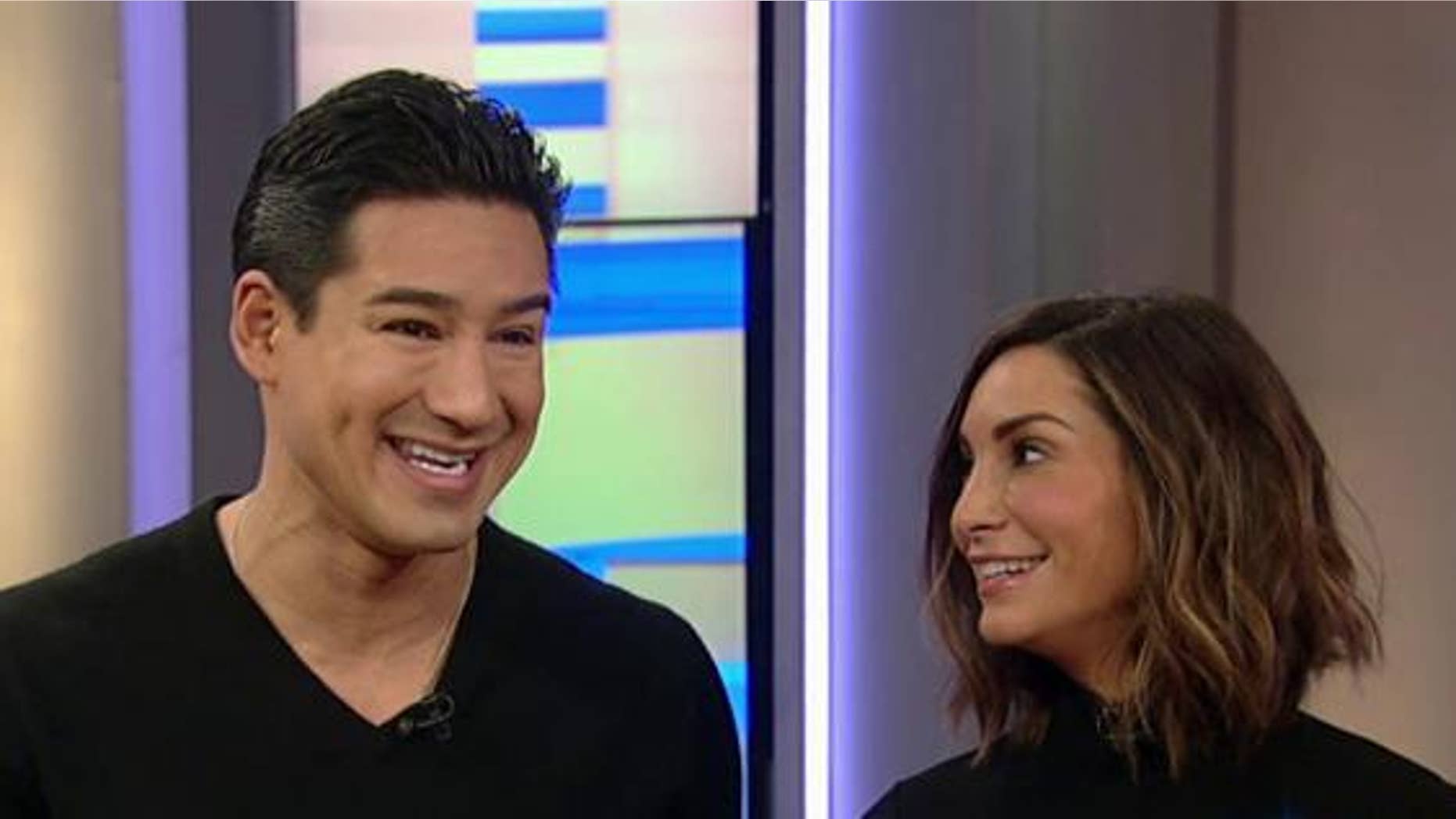 Carnivale Guacamole
Servings: 5 - 8
5 ripe Hass Avocados from Mexico
3 Roma tomatoes, seeded and diced
1 Serrano chile, finely diced
3 cloves of garlic, chopped
1/2 cup chopped cilantro
Juice of one lime
3 tbs. extra virgin olive oil
Sea salt to taste
Directions:
Cut the Avocados in half and remove the pit. Using a spoon, remove the flesh from the skin. Using an old fashioned potato masher or large fork or spoon, mash the avocados into a coarse puree (or consistency to your liking).
Add remaining ingredients and mix well.
Season with salt and taste, then mix a little bit more to combine thoroughly.
All ingredients can be adjusted to suit your taste. Pair with corn chips.

Feta Cheese Guacamole
Servings: 4
2 avocados from Mexico, halved, pitted, peeled and cubed
1/4 cup onion, finely diced
1 tsp fresh garlic, minced
1/2 cup feta cheese, crumbled
1 tbsp cilantro, finely chopped
limejuice and salt to taste
Directions:
Very gently, combine all ingredients in a medium size bowl for a chunky guacamole.
Find more recipes at www.avocadosfrommexico.com