Nicole Eggert doubles down on Scott Baio sexual assault claims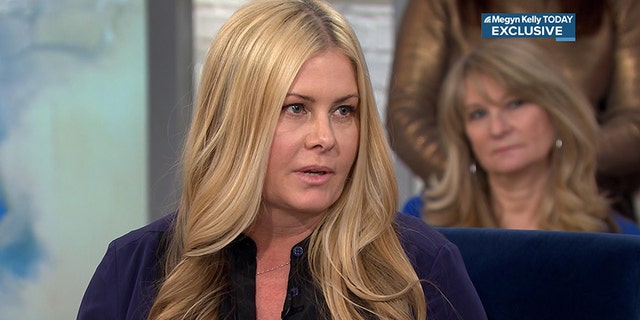 Nicole Eggert sat down for an interview with Megyn Kelly during which the actress doubled down on her claim that actor Scott Baio repeatedly molested her when she was a minor.
Eggert accused her former "Charles in Charge" co-star of sexual assault in a series of tweets on Saturday -- accusations that Baio, 57, has denied.
Eggert told Kelly during the "Today" show on Tuesday that Baio took a special interest in her when they began filming the CBS show.
"He immediately took to me and befriended me. Then he started expressing his love for me," Eggert said while choking up. "Then when I was still 14, before my 15th birthday, we were at this house, in his car, in his garage and he reached over and he penetrated me with his finger and that is when the sexual touching and abuse [started]."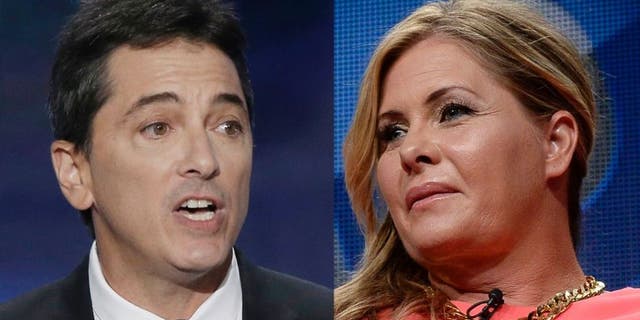 Eggert said Baio's actions were "shocking" and she said she felt threatened by him.
"The issue...is that he was our boss and also he was telling me, 'You can't tell anybody, this is illegal, I'll go to jail... You'll be out of a job.' It was very intimidating," Eggert claimed adding that the abuse continued until her 17th birthday.
The age of consent in California, where the alleged assaults occurred, is 18.
Kelly then pressed Eggert about why she previously called her relationship with Baio consensual and said that the two engaged in sexual intercourse after Eggert had turned 18. Eggert now says she was 17 when she had sex with Baio.
"My truth is that I wasn't ready to tell my story and for me it was always protecting the show... That was my delusion and that was my cover-up always and that's not the first time I covered it up...I always lied about it," Eggert, 46, explained.
In a 16-minute Facebook video posted on Sunday, Baio denied Eggert's claims, saying the two had consensual sex when she was 18.
Baio told Fox News on Tuesday, "These false claims are part of a regular pattern of making and then deleting outrageous and untrue statements. Nicole Eggert, on national television today, acknowledged that she had no answer to the fact that her core claim of having underage sex was proven to be untrue in a 2013 radio interview, not just in her own words, but actually in her own voice."