New York club owner slams report that patron left during Aziz Ansari's surprise stand-up performance
NEWYou can now listen to Fox News articles!
A New York City comedy club owner slammed reports of a female patron allegedly leaving during Aziz Ansari's unannounced stand-up routine on Sunday.
The surprise performance took place at the Comedy Cellar in Manhattan, The New York Daily News first reported. At least one person apparently wasn't keen to welcome Ansari back into the spotlight.
But the comedy club owner, Noam Dworman, dismissed the idea that there was any backlash to Ansari's appearance.
In a statement to Fox News, Dworman said: "The incident never happened, nobody walked out during Aziz's set and I have documentation of it and it was a misunderstanding by someone who must of overheard something."
He reiterated that "nobody walked out."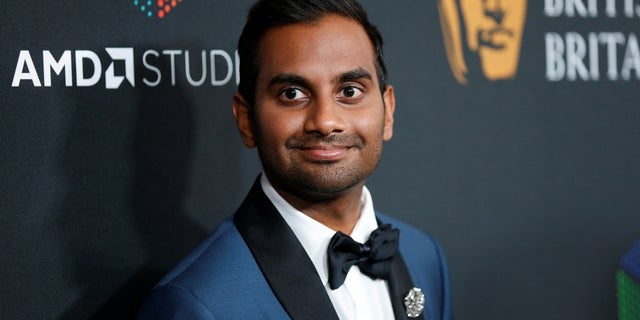 Ansari, 35, has kept a low profile since an article was published on babe.net earlier this year by a woman who claimed the "Parks and Recreation" star tried to aggressively have sex with her.
KENDRICK LAMAR CALLS OUT WHITE FAN AFTER SHE RAPS N-WORD
Ansari's accuser, a 23-year-old photographer, came forward in January and said she and the comedian went on a date and returned to his Tribeca apartment where they both engaged in a sex act. She said the "Master of None" star ignored her signs of discomfort.
Ansari told Fox News in a statement that he remembered the incident which, he said, "by all indications was completely consensual."
A few stars came to Ansari's defense after the allegations were made public, including his "Parks and Recreation" co-star Retta. She told a moderator at the Vulture Festival last weekend that the "article should not have been published."
"I'm giving my personal opinion, and I don't want f---ing people coming at me. But I feel like I've been on that date so many times. I was like, 'If you haven't been on that date twice, are you even living a life?'" she said.
BUSY PHILIPPS SHARES POST-SURGERY SNAP AFTER SINUS OPERATION
Comedian Amy Schumer said in February that she did not think Ansari's career should be ruined, but said his alleged behavior "is not OK."
"It's not a crime, but it's not cool. And it can still really mess with a woman," she said.