NBC News sends misleading notice on Russian compromise of election systems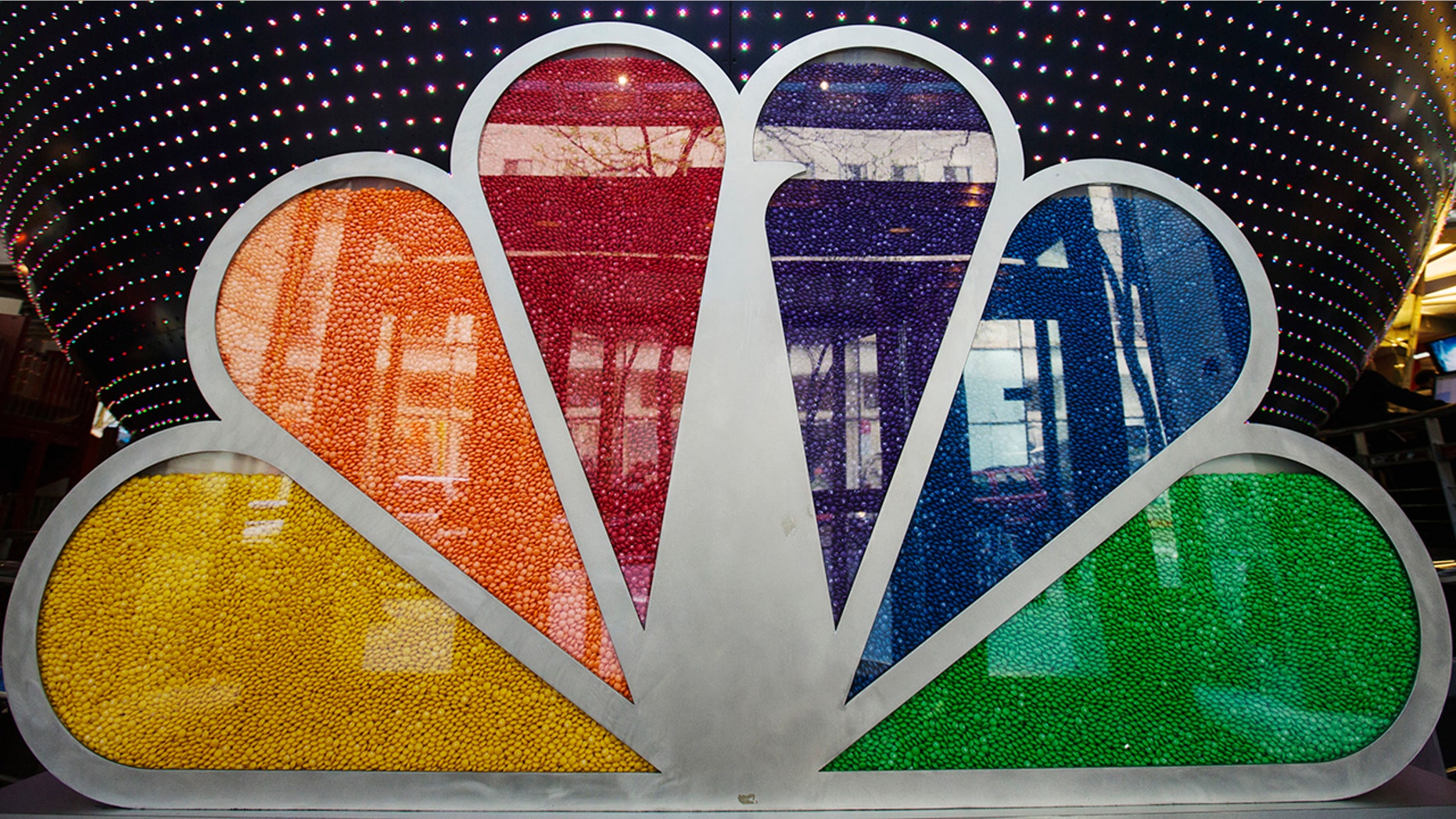 NBC News published a misleading headline on Tuesday that accused Russia of compromising "seven states prior to the 2016 election," but failed to mention that it didn't change votes until the sixth paragraph of the story.
The piece, headlined "U.S. intel: Russia compromised seven states prior to 2016 election," came with a push notification to mobile phones that alerted subscribers to the scoop. The notification hit phones at 5:44 p.m. and said, "EXCLUSIVE Russia compromised election systems in 7 states prior to 2016 vote, officials say."
NBC News' official Twitter account promoted the exclusive in a series of messages.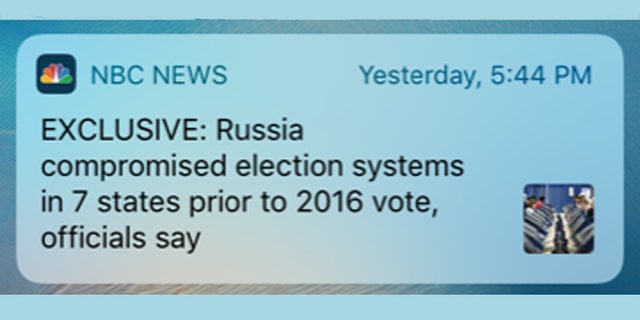 Anyone who saw the push notification or tweet, or who simply read the first few paragraphs of the story, would have had no idea that the sixth paragraph essentially makes the entire exclusive a moot point – because the "compromised election systems" didn't actually impact voters.
"All state and federal officials who spoke to NBC News agree that no votes were changed and no voters were taken off the rolls," that paragraph said.
The language used in the headline, push notification and tweets made it possible for readers to infer that Russians had influenced voter machines and tallies when President Trump defeated Hillary Clinton on Election Day 2016. But that's not actually what the story is about.
Rather, it described state websites and databases being breached in a "variety of ways," with "some breaches more serious than others."
"Surely the reader would think that Russia "compromising seven states" means that they affected the election results or voter rolls in those states. Waiting until Paragraph 6 to mention Russia failed to affect those things is far too slow," said Tim Graham, director of media analysis at MRC, the Media Research Center, a watchdog group. "Explaining their definition of compromised" in Paragraph 13 also doesn't help, he added.
Department of Homeland Security Acting Press Secretary Tyler Houlton challenged the story altogether. "NBC's reporting tonight on the 2016 elections is not accurate and is actively undermining efforts of the Department of Homeland Security to work in close partnership with state and local governments to protect the nation's elections systems from foreign actors," Houlton tweeted. "We believe tonight's story to be factually inaccurate and misleading."
Houlton continued: "As we have consistently said, DHS has shared information with affected states in a timely manner, and we will continue to do so. We have no intelligence – new or old – that corroborates NBC's reporting that state systems in seven states were compromised by Russian government actors."
Graham added: The seriously missing theme in this article is that if the Obama administration failed to notify these seven states that they were "compromised," does this fit into the idea that Team Obama didn't want to question the election results because they presumed a Hillary win was inevitable?" 
NBC News did not immediately respond to request for comment.