Naya Rivera Responds To 'Glee' Rumors In Inspirational Twitter Posts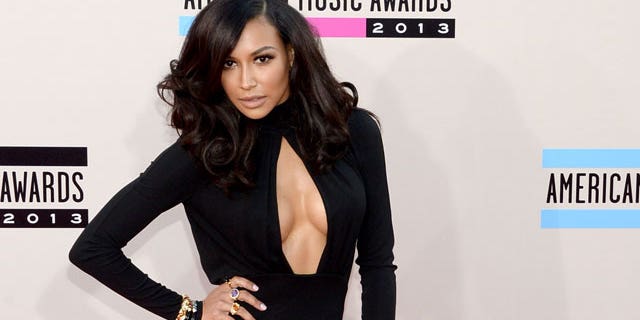 Naya Rivera is walking with her head held high after she has been the topic of speculation and rumor for several weeks.
In two inspirational Twitter posts, the "Glee" star thanked her fans for their support over the last several weeks in which there had been rampant speculation she had lost her job and her singing contract.
"To the best fans in the world, thank you for all the (heart)! Don't ever let the he say she say get you down," she tweeted on Friday. "Whether it's in school, home, or all over the Internet lol. Hold your head high, stay true to yourself, and know you are loved! Xo."
The 27-year-old had stayed fairly quiet since rumors of supposed tension on the "Glee" set began several weeks ago.
It was not until this week when reports circulated that she had been fired from the hit musical show after supposed alternations with co-star Lea Michele that her camp responded to the speculation. It was also reported that she was written out of the fifth season finale episode and that her future with the show was undetermined.
"Any reports or rumors circulating that Naya Rivera was let go or fired from 'Glee' are absolutely untrue. End of story," her publicist Samantha Hill told Fox News Latino.
A couple days later, newer reports circulated that Rivera was dropped from Columbia Records, but Hill was quick to deny them.
"The newest story claiming that Naya Rivera was dropped from her recording contract with Columbia Records is absolutely false," she said in a statement. "If the 'news' outlets who put out this story had bothers to contact anyone from her team they would have learned this was false."
"To be clear, any rumors or statements made as fact, that Naya Rivera was fired or let go from 'Glee' or dropped from her recording contract, are categorically false," the statement continued. "Someone obviously has an agenda to damage Naya's good name and the media are failing at their duty to responsibly vet their sources and verify what is true and what is now. Naya's attorneys are prepared to take any and all legal action to enforce and protect her rights."
A rep for "Glee" declined to comment on the rumors.
Follow us on twitter.com/foxnewslatino
Like us at facebook.com/foxnewslatino