Murdered Publicist Ronni Chasen Left Millions in Will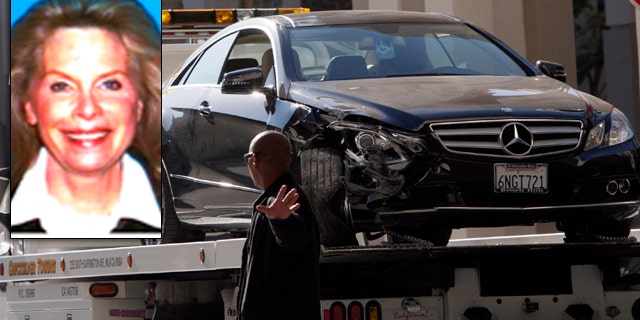 TMZ has just obtained a copy of murdered publicist Ronni Chasen's will and other documents -- which estimate the value of her estate at $6.1 million ... and she intentionally stiffed one of her relatives.
In the document, dated June 10, 1994, Ronni left her playbill collection and other memorabilia to the Academy of Motion Picture Arts and Sciences, provided when it's publicly exhibited she gets credit -- "from the collection of Ronni Chasen."

Chasen was charitable, leaving $20,000 to Hole in the Wall Gang Fund, Inc., $10,000 to the Make-A-Wish Foundation International, $5,000 to Women's Cancer Research Foundation, $5,000 to the American Film Institute, $2,500 to the Gilda Radner Cancer Program and $5,000 to the Simon Wiesenthal Center.

According to supporting documents, another will was prepared for Chasen in 2006, but it has not yet been located. Lawrence Cohen, Chasen's brother who is applying to be the special administrator, says he believes the will may be in a safe deposit box.

In the 1994 will, Chasen left 3/4 of her estate to her mother, but her mom since died. Given her mom's death, her niece, Melissa Cohen, gets a huge chunk of money and the charities listed above get a substantial amount of money as well.

And small amounts of money go to Big Sister Volunteers of Los Angeles, the Corporation for Public Broadcasting and St. Jude Children's Research Hospital.

Apparently Chasen did not like one of her nieces much -- she gives $10 to Jill Gatsby, stating, "I have intentionally and with full knowledge of the consequences omitted to provide for my niece, Jill Cohen, also known as Jill Gatsby, except for the gift of $10."