'Monday Night Football' ratings up from last year, when it competed against Trump-Clinton debate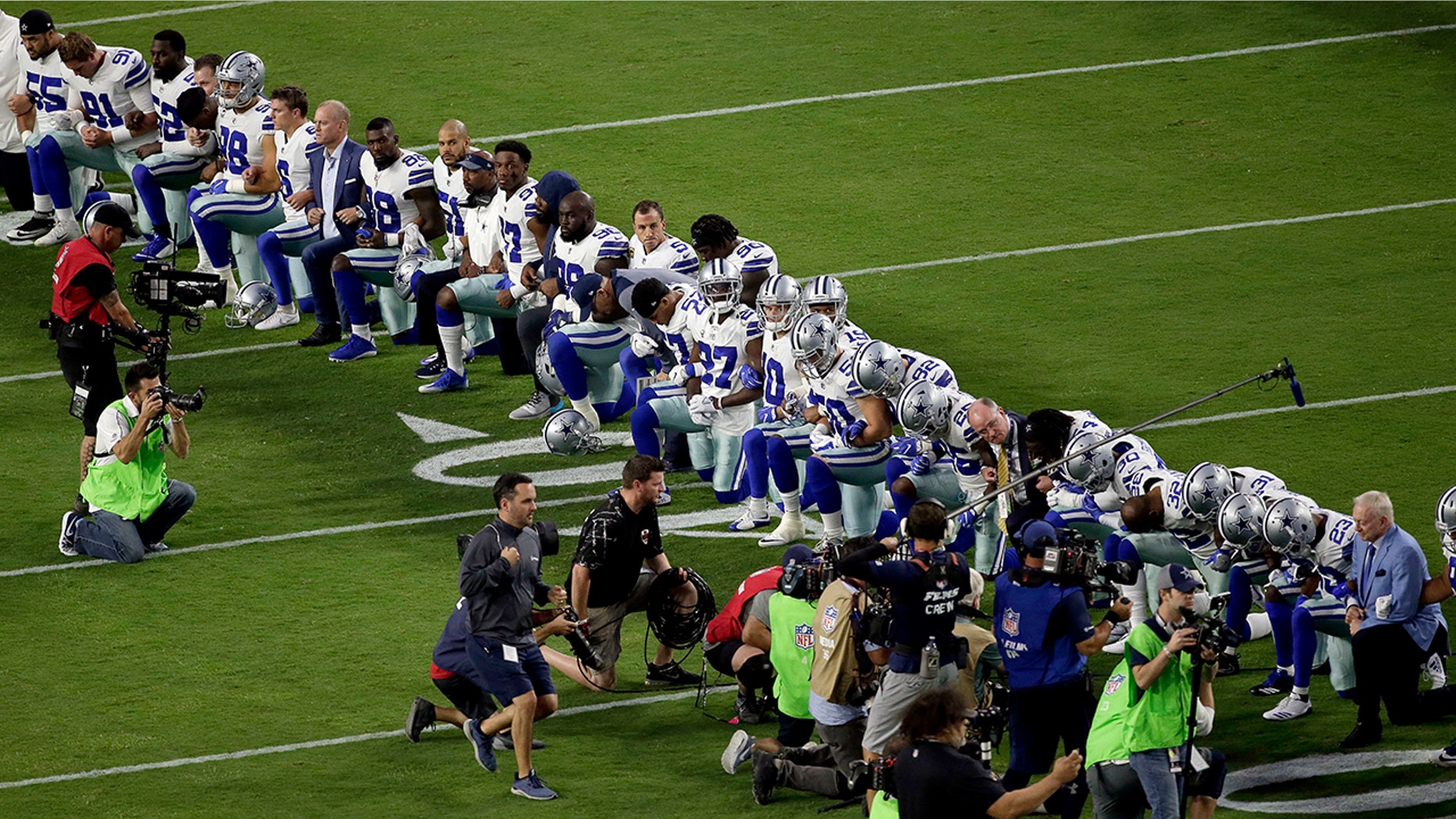 All eyes are on the NFL ratings as of late because of the protests surrounding some players' decision to take a knee during the national anthem, and the President's opposition to same.
While "Sunday Night Football" ratings saw a dip in viewership, "Monday Night Football" preliminary ratings rose 63 percent from last year.
However, the NFL might not have reason to celebrate despite the large boost, because last year's Week 3 game was the same night as the presidential debate between Donald Trump and Hillary Clinton at Hofstra University.
According to ESPN, the game between the Dallas Cowboys and the Arizona Cardinals had the best ratings for "MNF" this year.
The ratings came in after President Trump slammed the NFL during a rally in Alabama on Friday, saying players who protest the national anthem should be fired.