Miranda Lambert's rumored beau ignored estranged wife for 2 months and 'surprised' her with divorce: report
Miranda Lambert's rumored boyfriend Evan Felker reportedly "ghosted" his estranged wife Staci Nelson in February around the time he and the country star were getting cozy and "surprised" his wife with divorce papers.
A source told People that Felker ended his marriage with Nelson due to his new relationship with Lambert.
"The notion that [Felker and Nelson's] divorce happened for any reason other than that is complete bulls---," the source said.
The source said Lambert and Felker's relationship was strictly professional in the beginning before it turned romantic.
MIRANDA LAMBERT AND BLAKE SHELTON HAD AN AFFAIR, HER EX CLAIMS
"They had never met and she had started texting him about looking forward to playing together and getting to know each other and maybe they could write because she really liked his writing sort of thing," the source said. "It started very much about work. He was completely thrilled. By the time he was leaving for tour, it had become a lot flirtier."
Felker allegedly showed his wife the text messages between him and Lambert even though he knew they "crossed a line."
"He knew it was flirty and crossed a line with Staci. He showed her the whole thing and felt bad about it. It wasn't sexual or anything, but he was like, 'I don't want to blow her off because this is the kind of money that can change our grandkids' lives if I'm able to write with this person,'" the source said.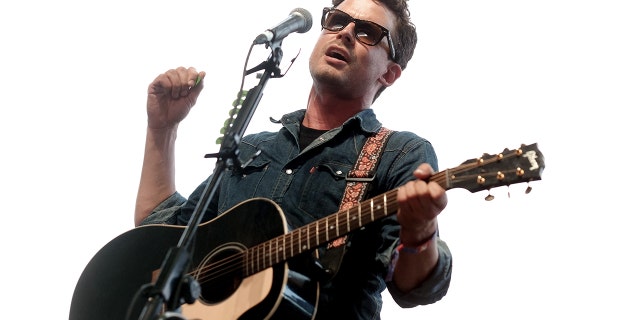 The source said Felker and Lambert's relationship moved quickly during their three-day tour together.
"[People are] making it seem like, 'Oh, they got close while they were on tour together,' as if the tour was six months long, but it was three days, and the first two of those he was still acting like he was in love with his wife," the person said.
The insider said following the tour, Felker missed his flight home to Oklahoma where he lived with Nelson and decided to stay with Lambert. After he did not come home, Felker "full-on ghosted" Nelson.
The source said Felker would not have filed for divorce if it was not for his relationship with the country crooner.
However, Felker filed for divorce from Nelson in March and it was a "surprise" the source said.
MIRANDA LAMBERT'S RUMORED BEAU'S ESTRANGED WIFE SHARES TEARFUL SELFIE AMID REPORTS HUSBAND CHEATED ON HER WITH STAR
"He's always the kind of guy where if he screws up he comes clean," they added.
It was revealed last week that Lambert was dating Felker, the frontman of the Turnpike Troubadours. The couple became close during her Living' Like Hippies Tour. Following news of the relationship, Nelson shared a tearful selfie on her Instagram story Thursday with a caption stating, "PSA: If Staci Felker [using her married name] can make it through this week, so can you."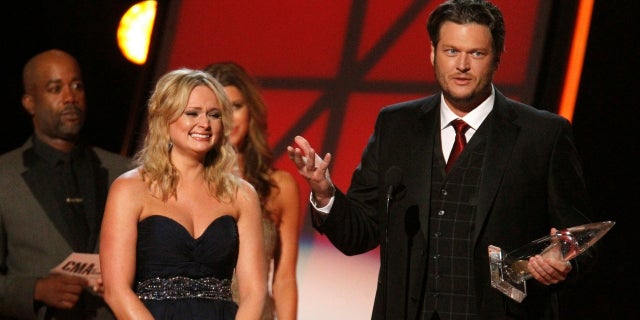 Lambert's ex-husband Blake Shelton sent out a cryptic tweet about "karma" but did not specify what he meant.
"Been taking the high road for a long time.. I almost gave up. But I can finally see something on the horizon up there!! Wait!! Could it be?! Yep!! It's karma!!"
He also retweeted a fan's tweet which read, "This is what the #TRUTH feels like!!!"
Rumors have circulated that Lambert was not faithful to Shelton during their four-year marriage, which ended in 2015. There have also been rumors that Shelton cheated on his first wife Kaynette Williams with Lambert who was dating Jeff Allen at the time.