Miley Cyrus' X-rated photo shoot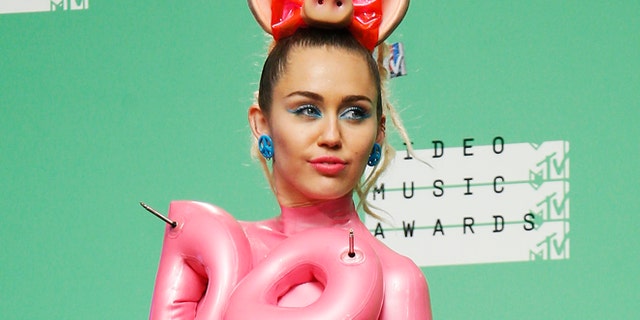 NEWYou can now listen to Fox News articles!
Miley Cyrus has posed for her most explicit photo shoot yet. The pop star posed topless and with sex toys in a series of magazine covers for a publication called Candy.
The photos were snapped by controversial photographer Terry Richardson, who also directed the singer's "Wrecking Ball" video, which featured her astride a wrecking ball in nothing except a pair of Doc Marten boots.
Click here to subscribe to FOX411's YouTube channel
The magazine is described as "celebrating transvestism, transsexuality, crossdressing and androgyny in all their glory."
In the photos the 22-year-old performer almost licks her armpit hair, holds a kitten while naked and makes provocative gestures with a baton in a police costume.
In an interview with ELLE UK magazine last month, Cyrus said that she considers herself pansexual – meaning she's open to dating everyone.
She said: "I'm very open about it – I'm pansexual. But I'm not in a relationship. I'm 22, I'm going on dates, but I change my style every two weeks, let alone who I'm with."