Miley Cyrus looking very skinny in new photos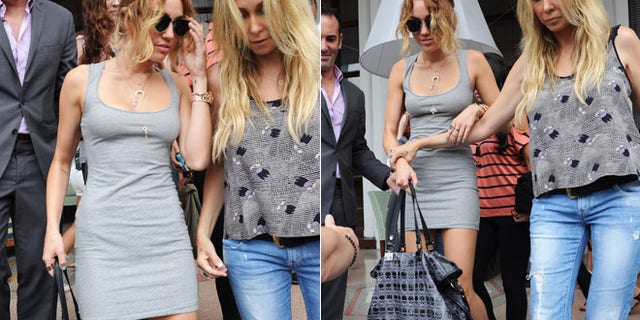 The Internet is abuzz after photos of Miley Cyrus showed the always trim young star looking thinner than ever.
Cyrus was leaving her hotel in South Florida in a body hugging minidress Wednesday when she was photographed by paparazzi.
It is not the first time Cyrus' thinning frame had been noticed. In April, she took to Twitter to explain her weight loss.
PHOTOS: Cyrus looking shockingly skinny.
"For everyone calling me anorexic, I have a gluten and lactose allergy. It's not about weight -- it's about health. Gluten is crap anyway!" she wrote.
"Everyone should try no gluten for a week! The change in your skin, physical and mental health is amazing. You won't go back!" she added