Miley Cyrus gets naked for a good cause: Hottest star who's shed clothes for a purpose?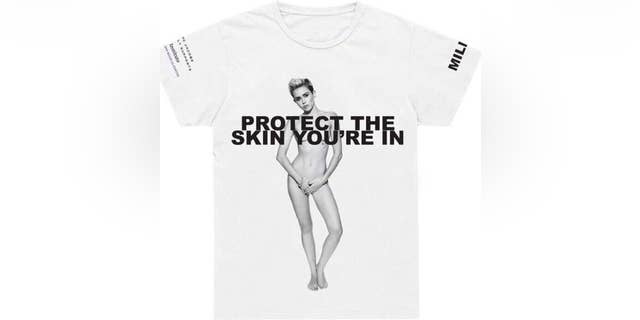 Miley Cyrus is taking her clothes off. But this time, it's for a good cause. The 20-year-old former "Disney" star is the most recent celeb to be featured on a "Protect the Skin You're In" T-shirt.
The shirts -- which all feature sexy stars stripping down -- are part of a campaign headed by fashion designer Marc Jacobs to raise awareness and money for melanoma research. Other celebs who have been featured in the campaign include Heidi Klum, Victoria Beckham and Victoria's Secret model Marissa Miller.
SODAHEAD SLIDESHOW: Sexy stars who've stripped down for a cause
But certainly, Marc Jacobs' "Protect the Skin You're In" campaign isn't the only cause in town that asks stars to strip. We're sure you've heard of PETA? The animal rights group has featured body-baring celebs like Pamela Anderson and Elisabetta Canalis in its campaigns.
The NOH8 campaign in support of marriage equality also likes to tease viewers with its risque posters showcasing celebs wearing duct tape... and not much else.
Tons of stars have no problem stripping down for a cause they believe in, but which ones look the best doing it? From Miley Cyrus to Heidi Klum to Pamela Anderson, who's the sexiest star who's shed clothes for a purpose?