Miley Cyrus ditches her eyebrows? Shocking new pics show the star without brows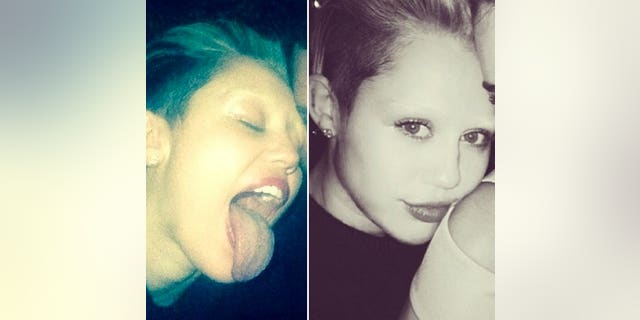 Is Miley Cyrus taking cues from Lady Gaga? The singer posted two pictures of herself on Wednesday — and it looks like she doesn't have any eyebrows.
Cyrus, 20, has moved on from twerking — now, she's gone to bleaching. Her eyebrows appear non-existent in new photos she posted on Instagram. With just a hint of a shadow, it's safe to say she bleached her brows instead of shaving them off completely.
This is a seriously daring look. Miley resembles Lady Gaga. In the first photo she put on Instagram, she's posing with model Miranda Kerr, simply tagging her in the picture with no other caption.
In the next photo, she posed with fashion photographer Mert Alas and wrote, "'Lets burn in hell' @mertalas."
Miley has shown she's not afraid to be bold with her styles in the past. She told London's BBC Radio 1 about taking risks on last week:
"I feel like I'm one of the biggest feminists in the world because I tell women not to be scared of anything. I'm for anybody and anything. I don't care what you want to do, what you look like," she said.
Click here for more from the Hollywood Life.