Mike Tyson: I'm 'on the verge of dying' from alcoholism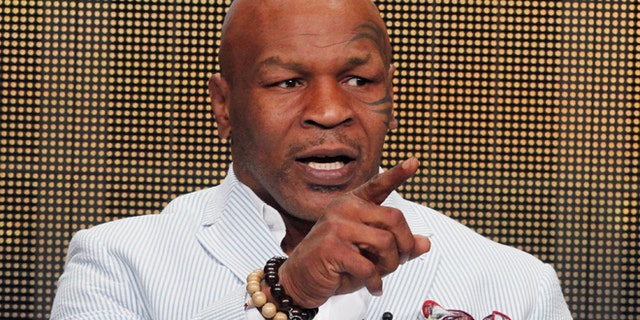 Mike Tyson told reporters last week that he's been lying about being sober and is "on the verge of dying" due to alcoholism.
The former heavyweight champion was asked about working with his former assistant trainer, Teddy Atlas, in covering boxing matches for ESPN on Friday. The two men had a falling out in 1983 after Atlas pulled a gun on Tyson, who allegedly made sexual advances on Atlas' 11-year-old niece.
Fall TV Preview: The biggest cast shakeups
Tyson told reporters he had apologized to Atlas.
"I made the right decision," Tyson said. "I hate myself. I'm trying to kill myself. I hate myself a lot, but I made myself proud of myself, and I don't do that much. I was happy I did that. Maybe it was overwhelming to Teddy and he didn't get it yet, but he has to know this is sincere. ... I was wrong. I'm sorry."
The boxer said he discussed making amends with Atlas at an Alcoholics Anonymous meeting. But, despite previously declaring his sobriety, he said on Friday that he had only been off drugs and alcohol for six days.
Fall TV Preview: Where we left off with returning shows
"I want to change my life," he said. "I want to live a different life now. I want to live my sober life. I don't want to die. I'm on the verge of dying because I'm a vicious alcoholic."
Added Tyson, getting choked up: "I haven't drank or took drugs in six days, and for me that's a miracle. I've been lying to everybody else who thinks I was sober, but I'm not. This is my sixth day. I'm never going to use again."
Check out Tyson's press conference below:
[youtube nIDI1DxUXtE]