Mike Rowe's mom Peggy shares how faith was 'central' to family, funniest text sent to former 'Dirty Jobs' star
Former "Dirty Jobs" star Mike Rowe is coming clean about the women in his family.
The TV personality's mother, Peggy Rowe, is coming out at age 80 with a new book, her first one, titled "About My Mother."
"I wasn't really surprised by anything in the book because I grew up with a front row seat to my grandmother, who lived next door," Rowe, 56, told Fox News. "The surprise for me is today, the fact that an 80-year-old woman decided she wanted to write a book. And did it. And it's terrific. To see the thing on a bestseller list… I think the real story is it's never too late. You can be 80 and you can write a book," Rowe said.
Peggy told Fox News it was a no-brainer to reveal her family history to the world because readers could easily identify with the comical, yet relatable Thelma or "Nana" as Rowe refers to his beloved grandmother.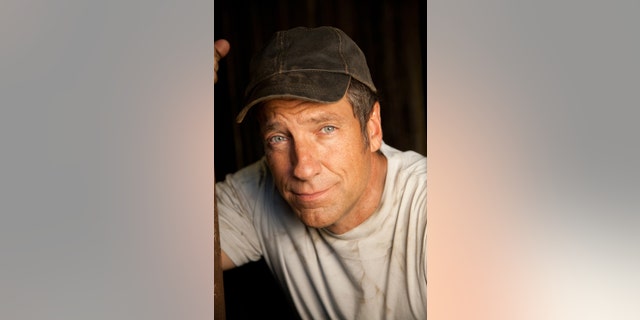 "She was a major contradiction because she liked the opera, she played contract bridge, she was always dressed to the nines," she explained. "And then when baseball came it all went out the window.
"My mother was such an interesting person, and funny, and obsessive and bossy. She was just good material. And I wrote several stories about her and they were published in newspapers and magazines. It had a wonderful response. People told me she was such a great character. So, I decided to write more, and I did."
However, fans are already familiar with Peggy's work. Rowe said that about five million followers on his Facebook page always look out for his series "Texts from My Mother," where he posts rib-aching messages sent by Peggy that could easily inspire current sitcoms.
"I remember the first one," said Peggy. "I might not have it memorized word for word, but it was something like, 'Mike, your father's out walking and its 93 degrees. He wouldn't listen to me so I told him to be sure he has ID on him so they can call me from the hospital when he's lying prostrate on the ground. Except I had some typos."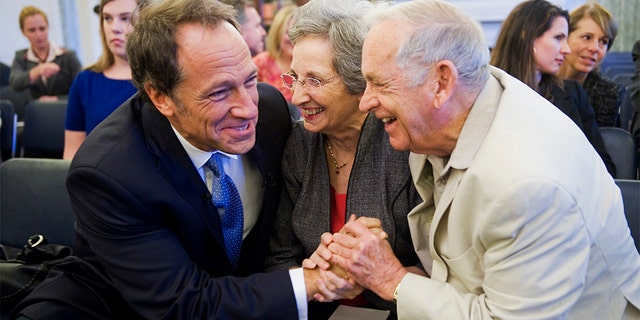 "Yeah, and it didn't come out as prostrate, it came out as prostate," added Rowe, "I said, 'What? It's hot outside and dad fell down and his prostate fell out?' I'm like, 'Mom that sounds serious.' I posted that text and the internet blew up because there was great concern for my father's prostate."
But when Rowe isn't sharing the hilarious messages his mother texts him, he keeps busy honoring everyday Americans. Season 3 of his latest series titled "Returning the Favor" is set to premiere November 27. In the show, Rowe finds people who are doing "something decent" in the community and celebrates their accomplishments.
"My thing is, God bless Hollywood, celebrity's great, but the stories I love most are typically happening in towns you and I can't find on maps with people you've never heard of doing something you didn't really know needed to be done. So whether it's 'Dirty Jobs' or 'Somebody's Gotta Do It' or 'Returning the Favor,' I've been doing the same show for 20 years. I just change the title every six or seven."
Rowe added his mother also tries to honor the everyday Americans within her family through the stories she vividly shares to anyone willing to listen.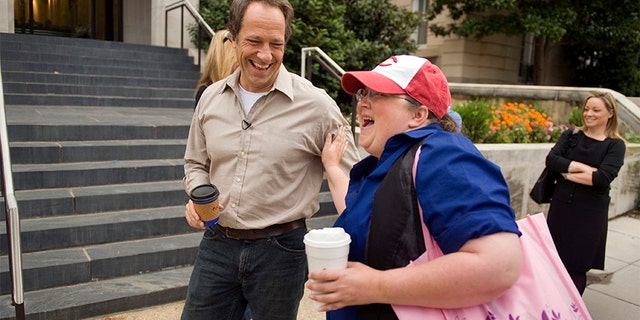 "People want to hear good news," he said. "They want to hear something that reminds them, I think, of a simpler time. I hope it inspires people to write more actually... I think books are still mysterious to a lot of people. How do they come into being? I can see them, they're out there in stores. But the idea of writing, most people never - I just don't think they seriously consider it. You talk about it forever, but never do."
And if there's another advice Peggy would share to readers is to have faith.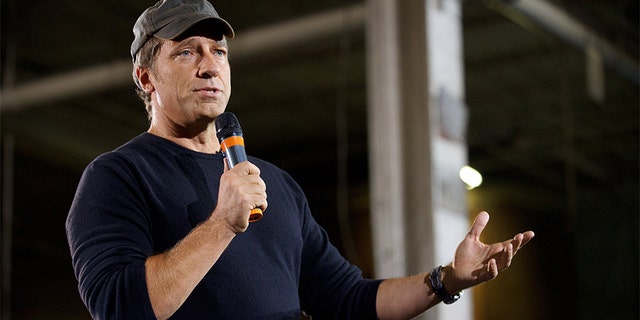 "Our church was part of my family," she recalled. "We lived a block from the church and we were there several days a week. It was almost like a sibling to me, my church. My father was an elder. My mother was the president of the women of the church. Seemed like every night was some kind of meeting. And I was, of course, in Sunday school and bible school. It just was central to our family.''
"When people talk to me and remember stories of their own lives, my advice to them is sit down and write about it," added Peggy. "They'll say, 'But I'm not a writer.' And I'll say, 'That's all right. You have a story. Just sit down and put it on paper.'"