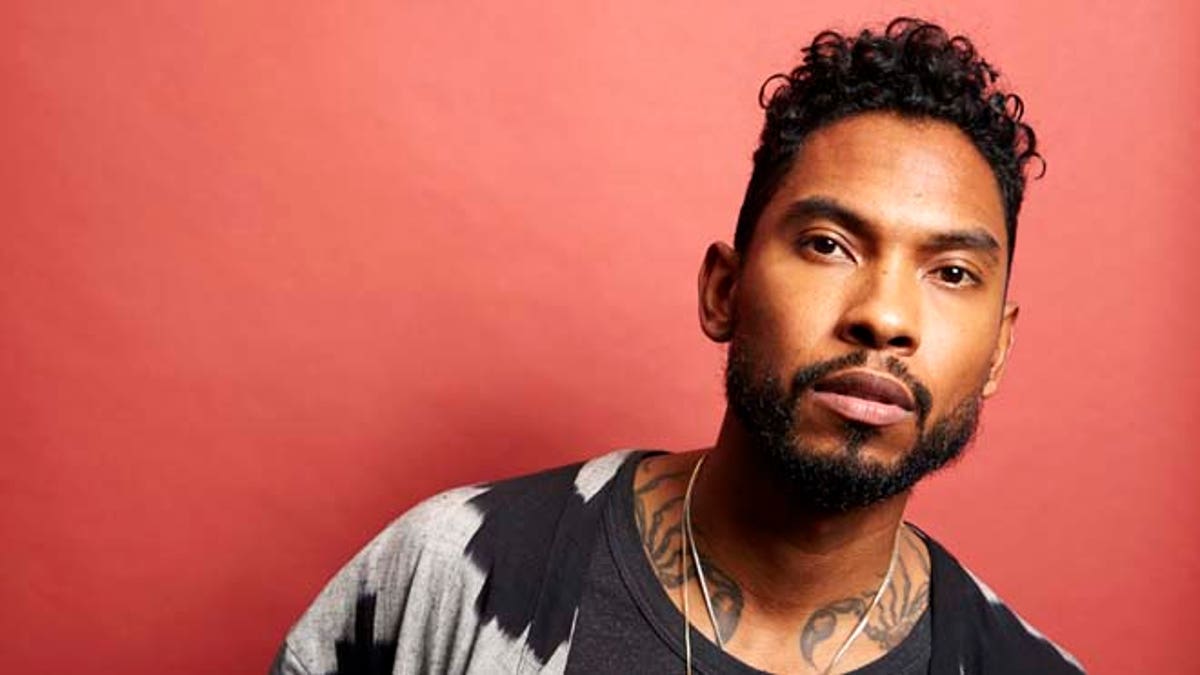 NEW YORK (AP) – "Too proper for the black kids, too black for the Mexicans," Miguel sings on the song, "what's normal anyway."
The R&B star, who is black and Mexican, explores his racial identity and more on the track, which he calls "the spine" of his new album, "Wildheart."
"It was a challenge for people to understand. It was always a question of, 'What are you? Where do you come from?'" the 29-year-old Los Angeleno said. "And I guess it kind of rubs off on you ... and you wonder, 'Who do I identify with more?' The opening line is kind of like the beginning — it was part of my personal journey."
The song features the refrain "I never feel like I belong," and the sound marks a departure for the singer, whose No. 1 R&B hits include "Sure Thing," ''Lotus Flower Bomb" and the Grammy-winning "Adorn," which helped Miguel cross over to pop.
He says race is an issue America needs to tackle quickly, especially in the wake of Donald Trump's comments about some Mexican immigrants being rapists, criminals and drug dealers. Trump's statements led numerous businesses to cut ties with him, including Macy's, and cost the Miss USA pageant, which Trump partially owns, its telecasts on NBC and Univision.
"Hopefully we're ready as a culture to face it head on and not put a Band-Aid on it in some ways and pacify it in some ways. It's a real pivotal time and there's a way to hopefully start affecting the way we are programmed to look at each other because it really does come down to the way people are portrayed in the media that carries on into our perceptions in real life," Miguel said.
"It's disgusting, it really is disgusting," he added of Trump's comments
"Wildheart," which debuted at No. 2 on Billboard's 200 albums and R&B/Hip-Hop albums charts last week, ditches his radio-ready sound for a more artistic approach. He calls the album "a lot more aggressive."
"It has so much to do with the energy and pace and perspective I have on the world now. I think being a little more sturdy as a human being, I guess I'm more sure of myself, and I think that confidence affords or informs a certain decisiveness," he said.
Miguel says he didn't want to completely alienate his radio fans with his changing sound, so he released the groovy "Coffee" as the album's first single.
"It was kind of the perfect wedge to crack open the door as we move forward," he said. "I'd be lying if I said I didn't want my songs to go No. 1 pop. I think any artist who pretends they don't want that is in denial. ... I want to reach more people, but I want to do it my way."
The album features collaborations with Lenny Kravitz and Kurupt, and the song "leaves" samples the Smashing Pumpkins' "1979."
"Kind of after we finished the song, it was like, 'You know what, this is reminiscent of this song,' so we made sure that they heard it and made sure that it was all good," Miguel said of the sample, and of avoiding a situation like the "Blurred Lines" case in which Robin Thicke and Pharrell had to pay nearly $7.4 million to Marvin Gaye's children after a judge said their song borrowed from a past song from the R&B icon.
"We're all standing on the shoulders of giants. There's nothing that hasn't been done ... there's going to be moments where you do things that are reminiscent of other things. And even if you're not aware of them, I think it's just best out of respect to reach out," he added.
Miguel will launch a North American tour later this month. He has written songs for Beyonce, John Legend and Usher, and he says he wants to continue to collaborate in that way.
"I have a goal of writing a hit song for at least one artist a year now. It's genuinely a goal of mine," he said