Mexican singer's music video depicting violence against women removed from YouTube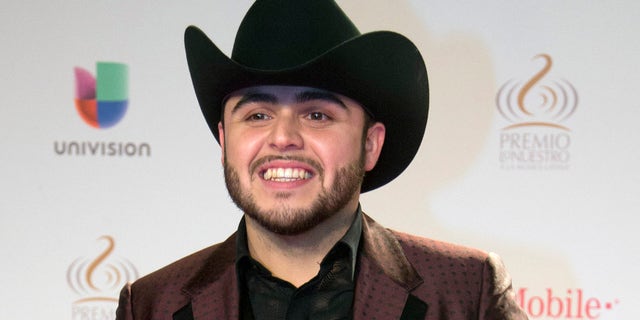 NEWYou can now listen to Fox News articles!
A music video depicting violence against women by Mexican grupero singer Gerardo Ortiz is no longer online.
His music video "Fuiste Mia" was taken down from YouTube and Vevo.
A "content warning" message appeared at the beginning of the clip cautioning viewers of its violent content; however, it was not enough to deter it from coming down. Billboard reported it is unclear if Ortiz's team took down the video or if the websites made the decision.
An online petition was started on Change.org last month seeking the music video's removal.
"It is precisely thanks to this type of content that makes violence against women acceptable and apparently something to enjoy since the expressions on the video are seductive and pleasurable ones," the petition read. "Those expressions are created and recreated in the majority of Mexican Regional music lyrics. Oppression against women is constantly taking center stage."
The music video depicts Ortiz finding his female companion in bed with another man. Enraged, he shoots the man in the head, ties her up and locks her in the trunk of a car. When police close in on him, he lights the vehicle on fire.
The video was viewed more than 20 million times before being removed.
At a press conference last week, Ortiz defended the clip saying it was pure fiction. He compared it to content seen in movies and TV shows, Billboard reported.
"No one in this video is really dead. This is all fiction. I wanted to be the actor in this video. Gerardo Ortiz the singer has nothing to do with the actor you see in the video," he explained at the time.
Ortiz has not commented publically about the video's removal.