Meghan Markle's mother, Doria Ragland, is expected to land in London Wednesday ahead of the royal wedding, just hours after the duchess-to-be's father reportedly flipped his decision, again, and said he will be skipping the big ceremony due to heart surgery.
Ragland boarded a flight at Los Angeles International Airport on Tuesday to Britain's Heathrow Airport in London, Sky News reported.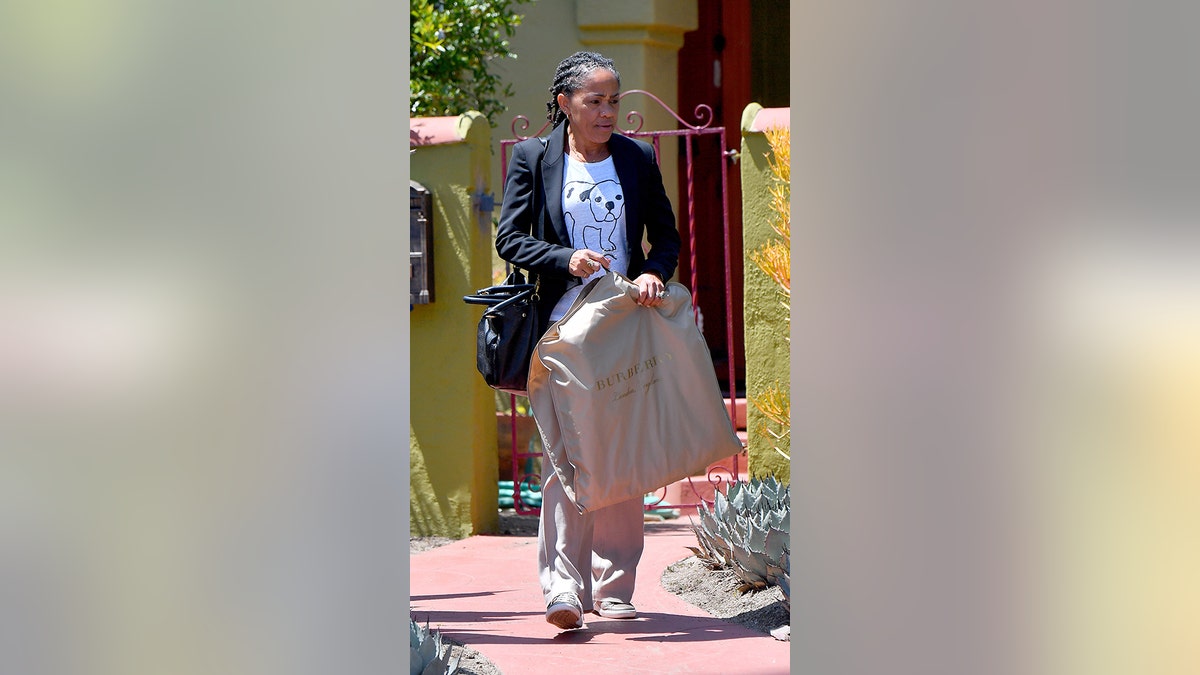 The yoga instructor and social worker is expected to meet with Markle before being introduced to members of the royal family later in the day. She met Prince Harry last year at the Invictus Games in Toronto.
After recent family drama, Ragland has been widely speculated as the person who will be walking Markle down the aisle at St. George's Chapel on Saturday. Markle's father, Thomas Markle, told TMZ earlier this week he won't be attending the royal wedding after he suffered a heart attack and was caught staging paparazzi photos in an attempt to fix his public image and make some money.
MEGHAN MARKLE'S FATHER REPORTEDLY CAN'T ATTEND ROYAL WEDDING DUE TO SCHEDULED HEART SURGERY
He told the gossip site he didn't want to further embarrass the royal family by attending his daughter's wedding.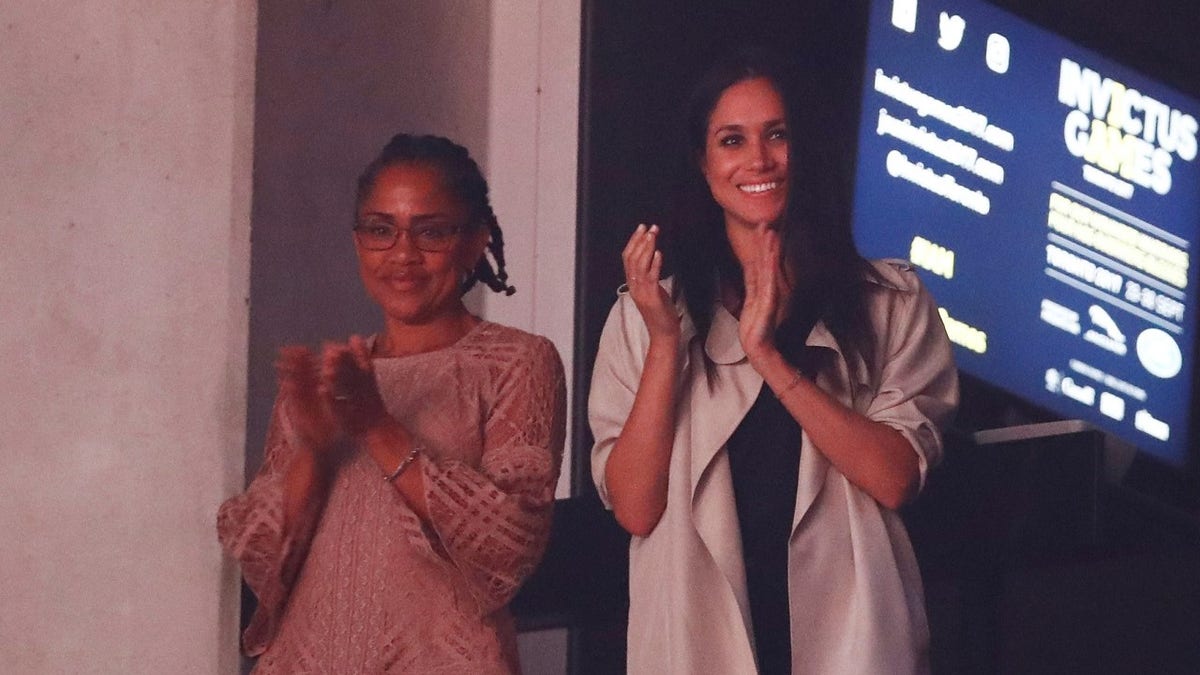 Then hours later, he said he had a change of heart after receiving text messages from Markle in which she said she loved him and was concerned for his health. He flipped his decision once again, telling TMZ on Tuesday he is scheduled for heart surgery and can't travel to Britain.
Kensington Palace refused to comment to Fox News Monday on the report that Thomas wasn't walking the "Suits" actress down the aisle. The palace released a statement saying it was a "deeply personal moment" for Markle.
WHO WILL WALK MEGHAN MARKLE DOWN THE AISLE AT THE ROYAL WEDDING IF HER FATHER CAN'T ATTEND?
The pre-wedding drama has caused a huge riff between Markle's parents, who divorced when Markle was six years old. A source told The Sun Ragland and Thomas Markle are "barely speaking" to each other.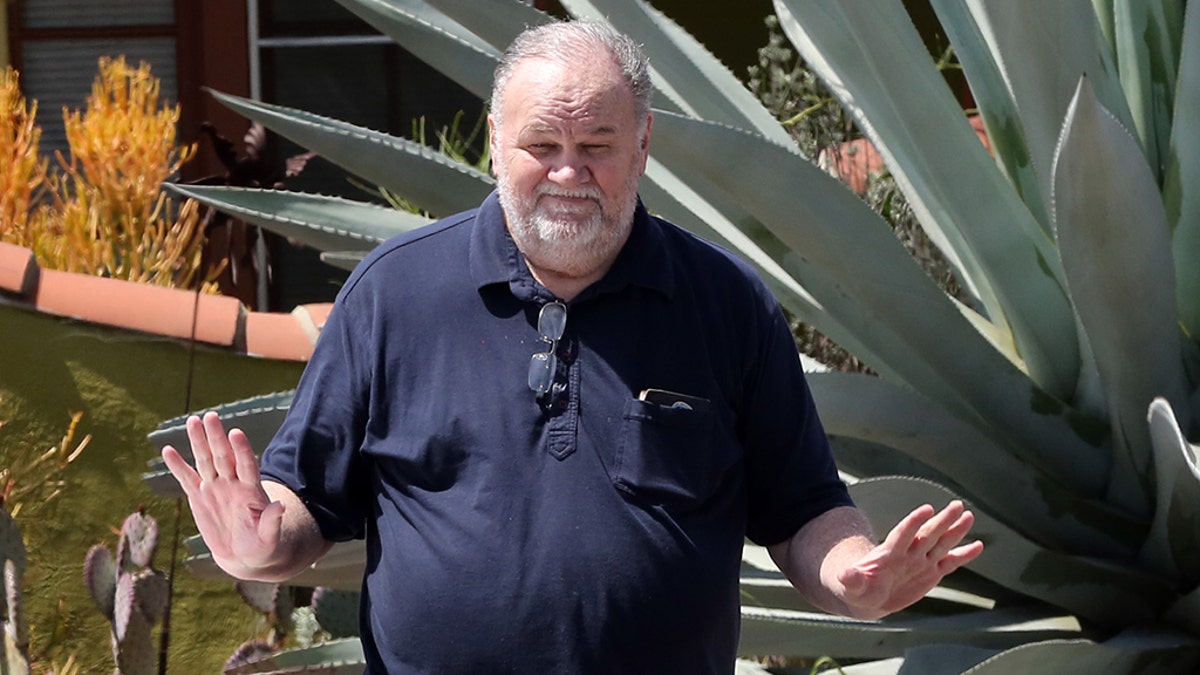 "Their relationship had been hanging by a thread for months before the staged photo scandals," the source said. "He had told friends that he wanted to come with the peace gesture for an appeasement before the wedding and his daughter's big day, but his recent actions have crushed that."
MEGHAN MARKLE'S FAMILY DRAMA CAUSING A STIR AMONG LONDONERS
According to reports, many of the royals were allegedly not happy with the idea of breaking tradition with a mom and daughter routine down the aisle and are instead favoring Prince William for the job.
Prince Charles could also step in to walk Markle down the aisle.
Kensington Palace previously said Ragland will stay with her daughter at the Cliveden House Hotel, about nine miles from Windsor Castle, the night before the wedding.
Fox News' Tyler McCarthy contributed to this report.