Meghan Markle closing car door herself sparks social media reaction
Meghan Markle apparently shocked onlookers when she closed her own car door after arriving at the Royal Academy of Art in London on Tuesday.
Markle, 37, was attending her first solo outing since becoming the Duchess of Sussex when she was seen closing the car door on her own. The Duchess was dressed to the nines in a black dress by Givenchy that goes for $3,300 paired with a matching clutch worth $1,990. The outfit was finished with a pair of diamond earrings that go for $12,000, Page Six reported.
SAMANTHA MARKLE FLYING TO LONDON TO SEEK MEETING WITH HALF-SISTER MEGHAN MARKLE, PUBLICIST SAYS 
Some social media users praised the Duchess for closing the door while others joked she may have cost someone their job.
"A princess who still takes the time to shut her car door. Well done Meghan!" The Sun's royal corresponded Emily Andrews tweeted.
"Everyone is freaking out because Meghan Markle closed her own door…Good thing she has arms and is able to close the door!!!!! Plus she is totally used to doing that, is probably even a reflex! I say is totally cool that she closed her door!!!" a social media user tweeted.
William Hanson, an etiquette and protocol coach, tweeted that the door close was not a protocol breach.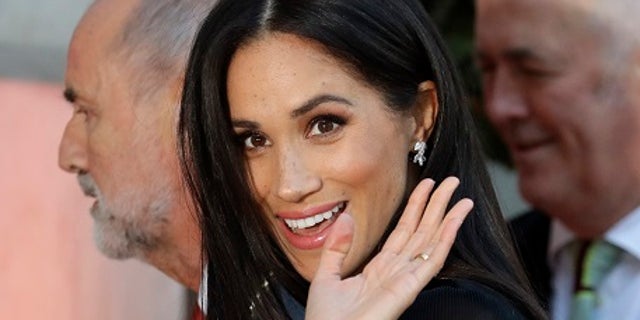 "This is not a protocol breach," he wrote. "Usually royalty and dignitaries have someone to open/close car doors for security reasons: nothing to do with 'princess behavior.' Meghan clearly just shut the door out of force of habit."
Despite the hoopla, the newly minted royal has closed her own door before. Last week, at an event to launch a cookbook aimed at raising money for the victims of London's Grenfell Tower fire, Markle was seen closing a vehicle door behind her.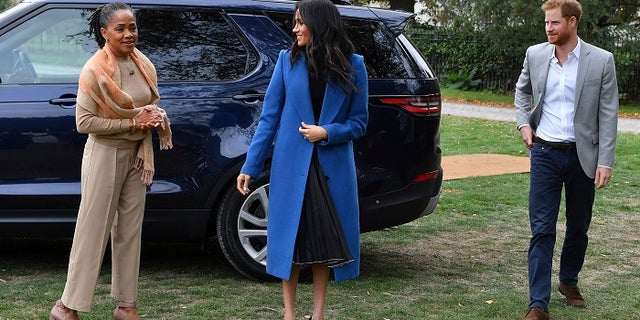 The Associated Press contributed to this report.