Meghan Markle and Prince Harry reportedly plan pre-wedding vacation after Queen's Christmas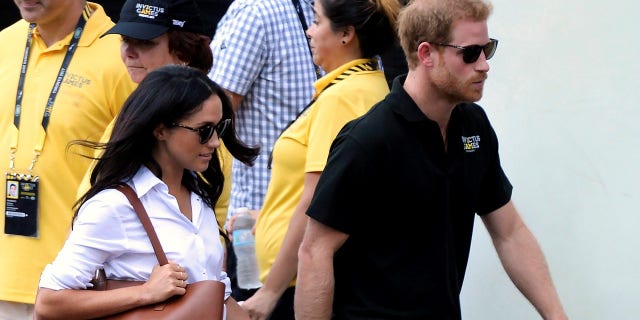 NEWYou can now listen to Fox News articles!
Meghan Markle is shining as a soon-to-be royal and after the holidays, her life will get even better as she and Prince Harry escape for romantic pre-wedding vacation.
"They plan to go on vacation together for more than a week," a source revealed in the new issue of Us Weekly.
The destination for the romantic getaway is currently unknown, but according the source, the couple won't be headed back to Norway for another Northern Lights display.
"Expect them to come back tanned, refreshed and ready to take on a very busy 2018."
This week, Prince Harry was spotted at the Henry Van Straubenzee Memorial Fund carol concert at St. Luke's Church in London where his ex-girlfriend, Cressida Bonas, was also caroling and bringing in the holiday cheer. Markle was not with her prince which led people to wonder where the former actress was hiding.
But according to E! News, Markle is back in the states visiting her mother, Doria Ragland, in her hometown of Los Angeles and keeping out of the public eye -- at least until she has to head back to London for Christmas. Before Prince Harry can whisk away his bride to be, Markle will join the royal family for Christmas at Queen Elizabeth II's 20,000-acre Sandringham estate.
Queen Elizabeth II's exclusive Christmas celebration is traditionally only for family members and their spouses. When Kate Middleton was engaged to Prince William, she was not invited the royal Christmas festivities and spent the holiday with her own family. The Queen choosing to invite Markle to the family's grand holiday is yet another way Markle has broken royal tradition.
It is said that after the Christmas holiday, the newly-engaged couple is excited to get away for a bit.
"They're looking forward to some sun," a source close to Markle told E! News.
Harry and Meghan have finally been able to spend some time together, but they couple is used to managing a long-distance relationship and have learned how to stay in touch while apart from each other.
A source explained to E! News that while Markle was in Toronto working on "Suits" and Harry was in London, the couple kept their love alive via text messages and have grown accustom to FaceTime-ing "every day when they're apart." The video chat app has "played a huge role in their relationship."
Prince Harry and Meghan Markle are slated to be married in May 2018 at at St George's Chapel at Windsor Castle.