Meghan Markle and Prince Harry join Prince William and Kate in first royal engagement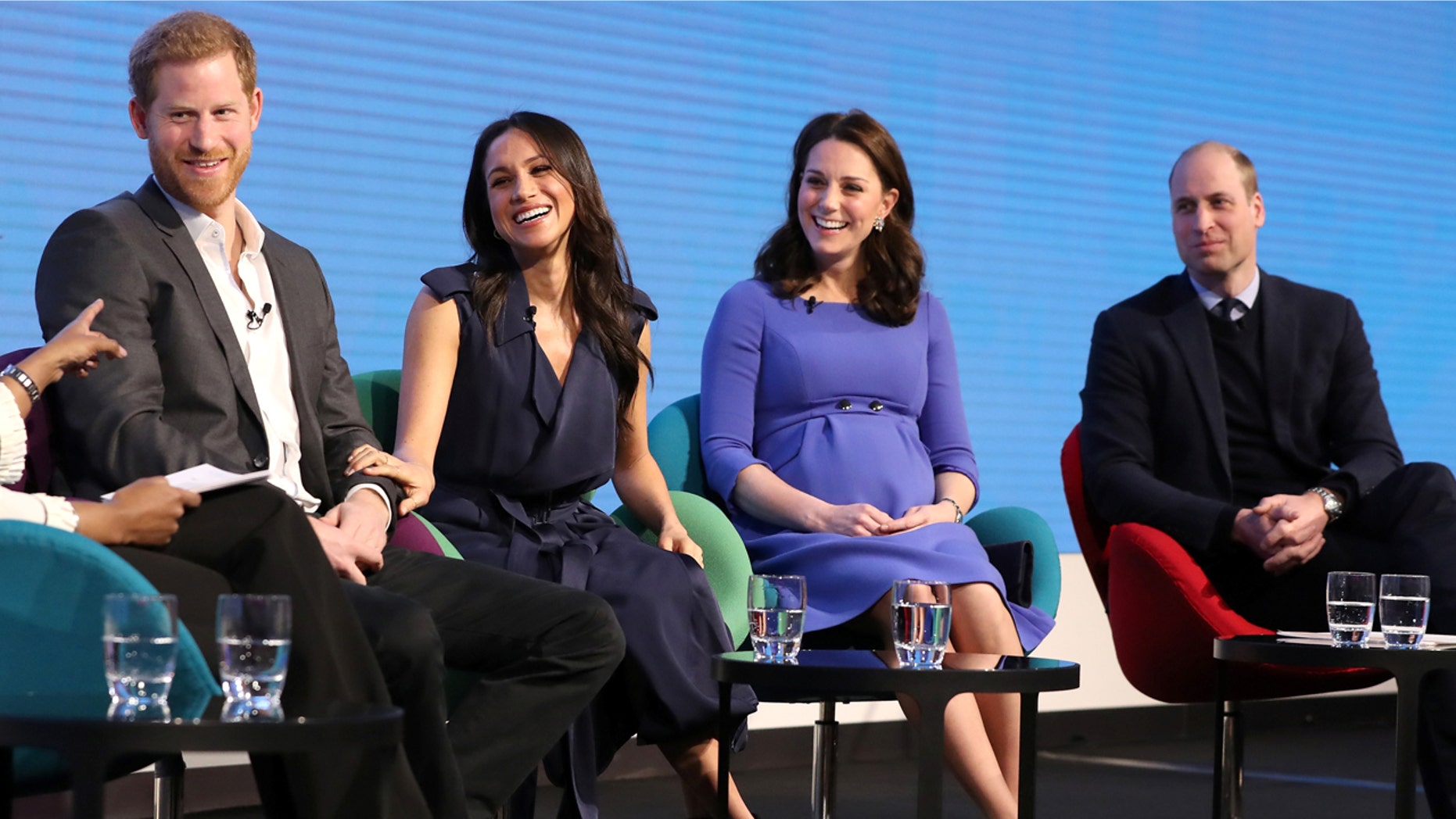 Prince Harry, Meghan Markle, Prince William and Princess Kate have attended their first royal event together.
On Wednesday, the royals appeared on the panel for the premiere Royal Foundation Forum in London, England, marking their first royal event together since Christmas, when the family joined the Queen in Sandringham, England, for her annual holiday celebration.
The inaugural event, which boasted the theme "Making a Difference Together," presented programs and initiatives organized by the Royal Foundation that help to unite people and "tackle society's biggest challenges, including mental health, the armed forces and wildlife," according to Kensington Palace.
"We feel a tremendous responsibility to play our part in affecting societal change for the better," Harry said in his speech at the foundation event.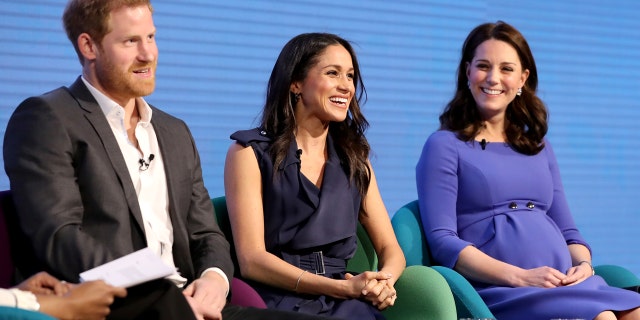 But in addition to promoting the new foundation programs, the royal family took some time to talk about how they work together and share the same passions despite their different personalities.
"I think it's really good we've got four different personalities," Harry said of working with his fiancee, brother and sister-in-law. "We've all got that same passion to want to make a difference, but different opinions. I think those opinions work really, really well. Working as family does have its challenges, of course. The fact that everyone's laughing shows that everyone knows exactly what it's like."
Harry went on to add, "But we are stuck together for the rest of our lives."
To which Markle replied, "Togetherness at its finest."
During the panel, the royal family members seemed at ease with each other, Markle and Kate even sported similar looks featuring blue-toned ensembles with matching black pumps.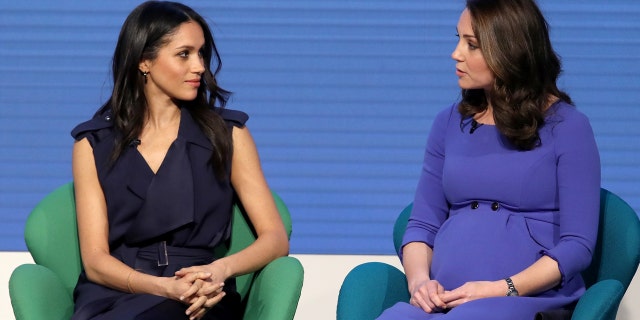 Both women spoke about their excitement in joining forces for the Royal Foundation program. Kate, who is pregnant with her third child, said that she looked forward to having an organization that could be passed on to her children. Markle then shared her excitement for the opportunity to reach young women and help them realize their self-worth.
"Women don't need to find a voice, they have a voice. They need to feel empowered to use it, and people need to be encouraged to listen," she said. "I think right now in the climate that we're seeing with so many campaigns, #MeToo and Time's Up, there is no better time than to really shine a light on women feeling empowered and people really helping to support them, men included in that. It makes such a tremendous difference."
When asked what he was most anticipating about his future work with the foundation, Prince Harry hinted toward the great toll of wedding planning and said, "...We're pretty tied up with planning a wedding at the moment, but we're really looking forward to working as a pair going forward, hoping to make as much of a difference where we can."