Meet the New Carl's Jr. Bombshell, Erin Wasson's PacSun Line, and More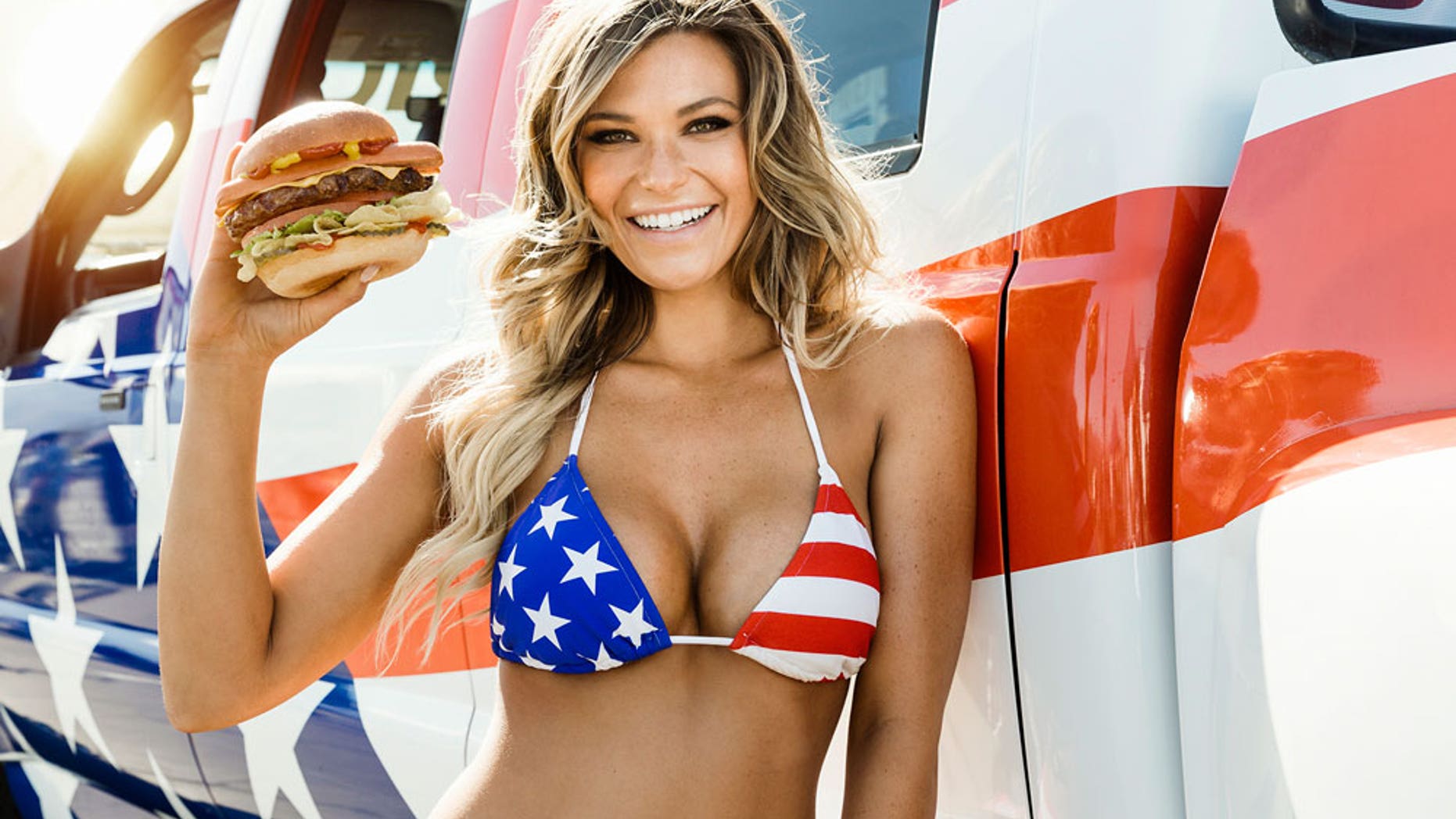 Happy Tuesday:
• Meet the new Carl's Jr. bombshell, known as Samantha Hoopes:
• Hoopes, who also happens to be a Sports Illustrated model, joins the ever-growing list of gorgeous girls to star in a commerical for the burger chain.
And when she's not chowing down on patties or hot dogs, Hoopes is wearing this:
• Ever dreamed of dressing up like a model? Now here's your chance — and you don't even need to empty out your wallet to make it happen. Fashion cover girl Erin Wasson recently collaborated with PacSun for a summer-ready collection that will make you look runway-ready. See the exclusive interview with Wasson above and learn all about P.S. Erin Wasson.
• Model Marisa Miller and husband Griffin Guess welcomed their second child — a baby boy — this past Friday. Meet little Grayson Lee.
• Burlesque performer Dita Von Teese is on the cover of Prestige Magazine in Hong Kong looking as va-va-voom as ever.
• Only Brazilian bombshell Alessandra Ambrosio can pull off a corset-inspired swimsuit that low and still look, well, like a supermodel.
• "Fifty Shades" fans, listen up. Author E L James is releasing a new book, titled "Grey," which is based on Christian Grey's point of view. The new book is scheduled to debut June 18th "for his birthday."
• Nearly one month after the birth of his second child, Princess Charlotte, Prince William is back at work as an air ambulance pilot.
• Singer Enrique Iglesias is undergoing reconstructive hand surgery after a drone sliced his fingers during a concert in Mexico.
• Caitlyn Jenner will receive the Arthur Ashe Award for Courage at this year's ESPY Awards.
• Speaking of Jenner, get a behind-the-scenes look of the highly talked about Vanity Fair cover.
• Christie Brinkley is 61, yet the blonde bombshell is somehow defying the aging process. Here's the model traveling from New York City to the Hamptons in style.