Meek Mill reportedly tells homeless man to do pushups for $20 in video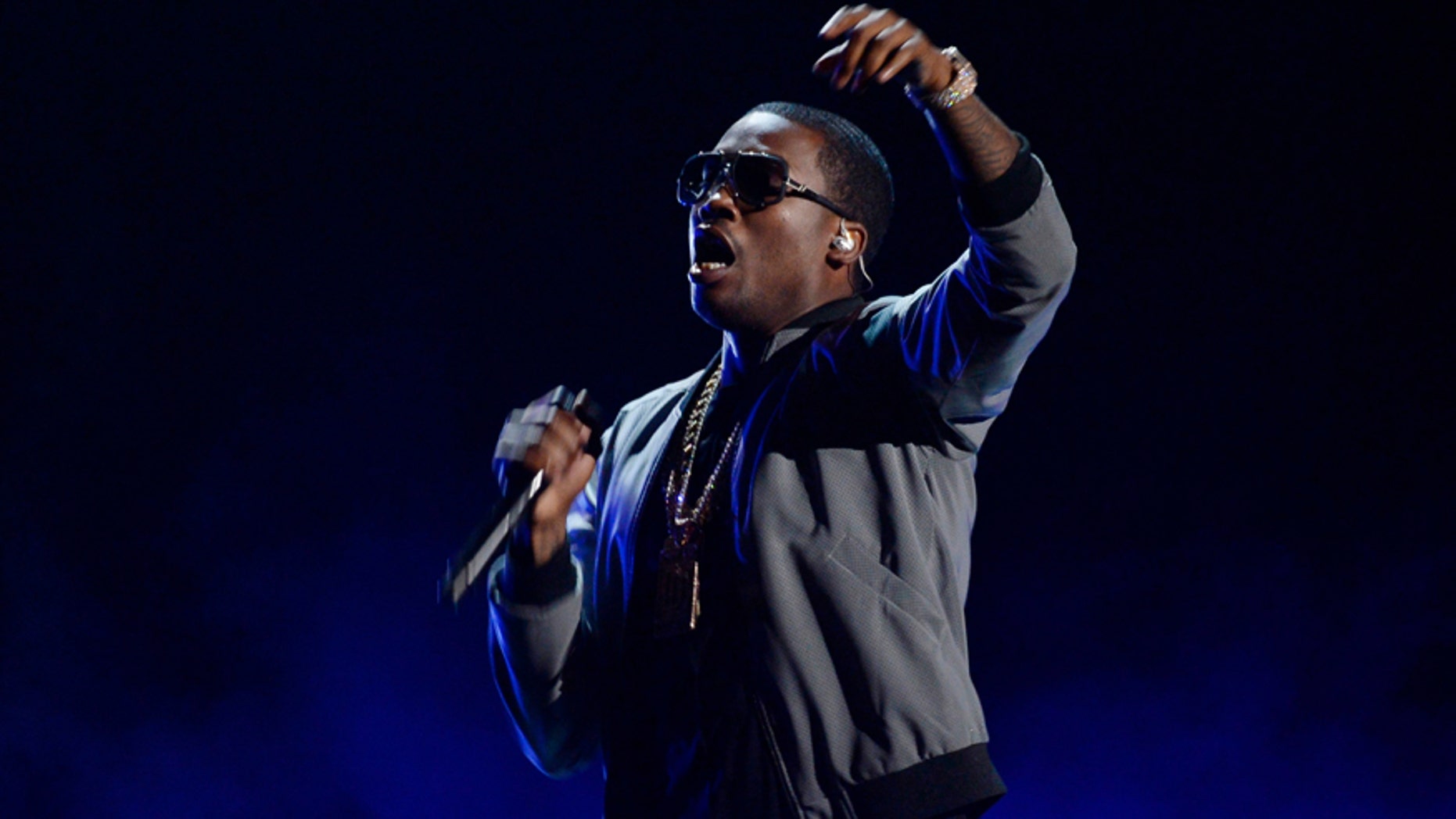 Meek Mill appears to offer a homeless man money only if he does pushups in a since-deleted video the rapper shared on his Instagram page.
Fans captured and posted Mill's Instagram Story video where he reportedly tells an elderly homeless man to do 20 pushups or he won't give him money.
"No, no, no give me 10 pushups and I'll give you 20 dollars right now," Mill allegedly said in the video while several people can be heard laughing and cheering. "We ain't giving out no free money. Go ahead."
The man at first does not believe the rapper and his friends but eventually does the 20 pushups. The video does not show if he received any money or not.
A rep for Mill did not immediately return Fox News' request for comment.
Fans blasted the rapper's alleged behavior on Twitter.
@MeekMill Shame on you for what you made the homeless man do for a double . You are in a better place than he and you should do better man.

— dorindaletitbe (@dorindaletitbe) February 27, 2017
@MeekMill never heard of you till today and will likely forget about you shortly. Shame on you for degrading a homeless person. #LOSER

— Petey Pwterson (@PeteyPwterson) February 27, 2017
If you still support Meek Mill after he made a homeless man do push ups for $20, unfriend me & go get a heart. That was cruel & childish.

— Princess Petty (@luvelyone) February 27, 2017
@MeekMill forgot where he came from, he lost me and my respect when I seen him make that homeless man do push ups for $20 😡😡😡

— Plotting🤔📀 (@YoungChencs) February 27, 2017