Marvin Gaye's family nixes six-figure deal in Robin Thicke copyright fight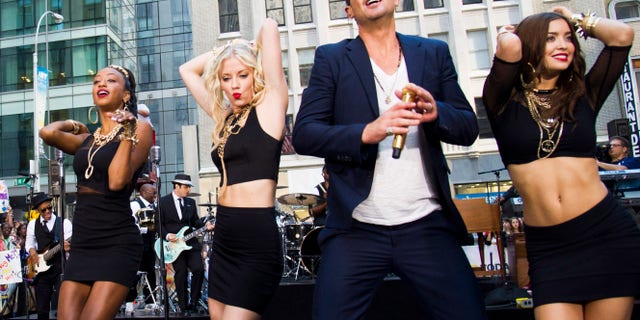 Motown legend Marvin Gaye's family has reportedly nixed a hefty settlement offer from pop singer Robin Thicke's reps in the ongoing copyright infringement battle concerning this summer's hit, "Blurred Lines."
Billboard, in an exclusive report, cites "sources knowledgeable with the lawsuit" in writing that the six-figure offer came after members of Gaye's family accused Thicke of using elements of Gaye's song, "Got To Give It Up," in "Blurred Lines."
Gaye died in 1984.
[pullquote]
Thicke, along with "Blurred Lines" co-writers Pharrell Williams and Clifford Harris, Jr., reportedly filed a pre-emptive suit Aug. 15 in U.S. District Court in Los Angeles requesting a ruling that "Blurred Lines" does not infringe on "Got To Give It Up."
Earlier, Gaye's son, Marvin Gaye III, told TMZ.com, "We're not happy with the way that he went about doing business let alone suing us for something where he clearly got his inspiration from at the least."
Thicke has reportedly admitted he drew heavily on "Got To Give It Up," in writing and recording, "Blurred Lines," telling GQ in May "one of my favorite songs of all time was Marvin Gaye's 'Got to Give It Up.' I was like, 'Damn, we should make something like that, something with that groove.'
However, Thicke and co.'s lawsuit reportedly states the "intent in producing 'Blurred Lines' was to evoke an era. In reality, the Gaye defendants are claiming ownership of an entire genre.... The reality is that the songs themselves are starkly different."
Click for the story from Billboard.