Martha Stewart's Show to End Following Poor Ratings As Product Sales Drop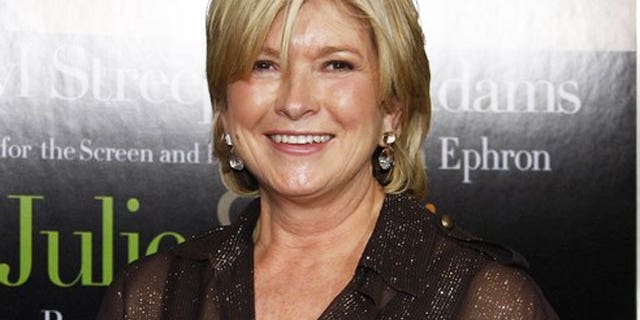 "The Martha Stewart Show," the domestic diva's flagship TV property, is to finish at the end of the broadcast season in April, a victim of poor ratings.
Hallmark Channel, its current home, informed Martha Stewart Living Omnimedia (MSLO) that the economics of the show in its current form just do not work anymore, given the sparse audience.
Handed the discouraging news, Stewart's TV family is planning a lavish Oprah Winfrey-style send-off for the program, according to sources close to the situation.
Click here to follow Fox411 on Twitter.
Part of the problem for the show is the sky-high production costs. Last month, MSLO president Lisa Gersh seemed to acknowledge that issue.
"Our expensive studio lease is expiring next year, and we will either bring television in-house or find lower-cost space, which will significantly reduce our TV operating margins," Gersh told a UBS investor conference.
A spokeswoman for MSLO said that "The Martha Stewart Show" and the entire programming block, which includes "Emeril's Table," "Mad Hungry" with Lucinda Scala Quinn and "Martha Bakes," will continue at least through September.
"We love working with the Hallmark Channel and are talking to them about daytime programming in the future, as well," the spokeswoman said. Sources said shows past April will be repeats.
Cable industry sources say Hallmark is in talks about what other roles Stewart might play in other shows from the MSLO stable. However, others said that Hallmark has plans to expand its lifestyle lineup beyond Stewart's contribution.
Click here to "like" us on Facebook.
The show averaged 225,000 viewers in 2011 and 41,000 viewers in the key demographic of females aged 25-54, according to Nielsen.
Separately, MSLO retail partner Home Depot confirmed Tuesday that its current deal to sell Martha Stewart-branded paint has dried to an unflattering finish.
It will no longer sell Martha Stewart Living-branded paints but will go forward with a more limited agreement with Stewart that gives customers the ability to mix Martha's color palette into Glidden-branded paints.