Mariah Carey slams 'American Idol:' It was 'the most abusive experience'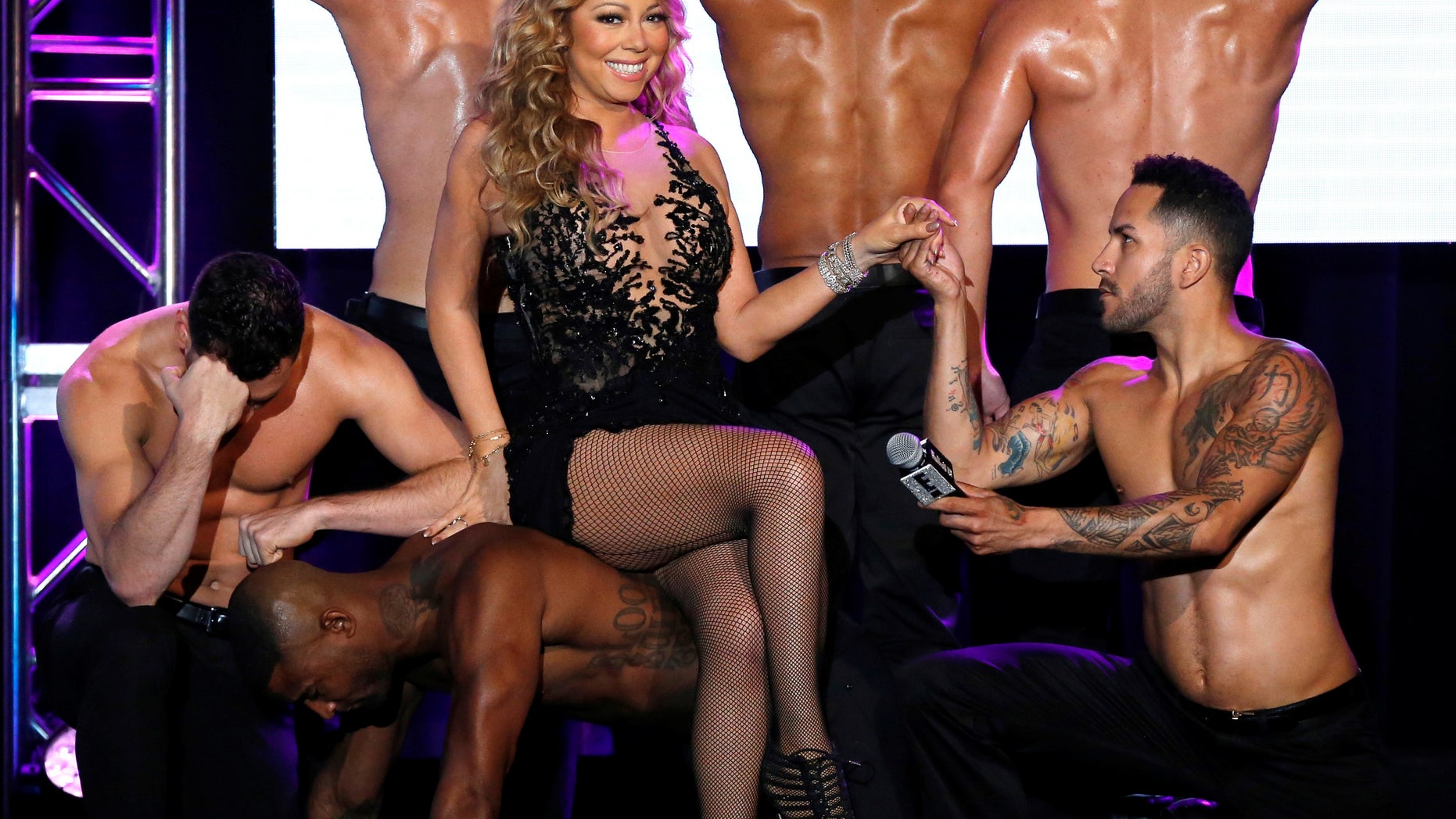 LOS ANGELES – Mariah Carey doesn't have fond memories of her time on "American Idol."
"Ugh! It was the most the most abusive experience! By the way, you've just driven me to drink," she told reporters at the Television Press Critics Summer Press Tour, taking a sip of her drink to prove her point.
Carey performed for the press while promoting her eight-part docs-series, "Mariah's World." The singing sensation took the stage with a group of shirtless men before she settled down on a purple chaise lounge chair to answer questions.
"I don't consider it reality… I haven't been on tour in Europe in about 10 years," she said of her new show. "So I thought, let's just show the behind the scenes, what it really takes to do a tour… and mainly, watch how the music evolves, watch the process, and watch how the different personalities clash."
She said reality TV isn't her style.
"I don't even watch reality," she insisted. "I don't even know what reality is, literally."
The 46-year old is currently engaged to billionaire James Packer and revealed he will appear on the series. Nevertheless, he is a businessman and she doesn't expect him to "change into this whole thing"—meaning the celebrity world.
Carey was previously married to Nick Cannon, with whom she shares 5-year-old twins. She told FOX411 the way to her heart.
"I think people have to understand I have had an interesting life and they should be compassionate and caring and loving and generous of spirit and funny."
She added that it is hard to get to know the real Mariah.
"I don't know that anybody really knows the real me, because if somebody sees me on TV or here or in an interview, it's not enough time to get to know somebody," she said. "If you know somebody for 10 years, you kind of know the real them… hopefully they'll see other sides of me they either find entertaining or something good instead of bad."
Carey said she was hesitant to allow cameras to follow her, but she ultimately did it for her fans.
"I think in the beginning I was withholding the amount of access because I'm never sure who to trust. I just didn't know how things were going to be perceived … We're still in the process of filming and getting more real moments," she revealed. "My goal is to make this a lasting piece of work for my fans."
"Mariah's World" premieres Dec. 4 on E!