Mama June posts 'proud' swimsuit throwback after slight weight gain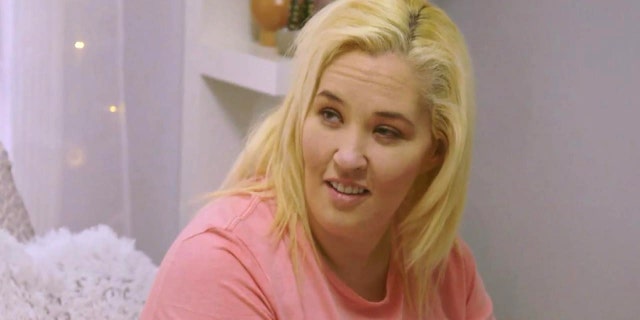 Mama June is all for body positivity!
The 38-year-old reality star took to Instagram on Wednesday to celebrate the Fourth of July and share an update on her weight loss journey, revealing that she's "gained a few pounds back."
"Happy 4th of July America‼️💥🇺🇸 I remember when I took this picture I had just lost 60lbs and felt great about myself," she wrote alongside a snap of her grinning in a red one-piece suit on the beach. "I'm still proud of this pic and myself for coming so far. Regardless if I gained a few pounds back I'm still beautimess! #LoveYourself #LoveYourSize #WereAllBeautiful #MamaJune #fromnottohot🔥"
Mama June Proposes to Boyfriend Geno in First Look at 'Mama June: From Not to Hot' Season 2
June, who chronicles her life -- including her relationship with boyfriend Geno Doak -- in WE tv's "Mama June: From Hot to Not," went from weighing 460 pounds to 160 pounds following gastric sleeve surgery. But the mom of four has continuously put on a bit of weight since the holidays, she told ET back in January.
Mama June's Daughter Pumpkin Gets Married in Las Vegas
"It's understandable why she would gain the weight back. She's had so many surgeries in the last six months, it's totally understandable," June's daughter, Alana Thompson -- who's known as Honey Boo Boo -- told ET of her mom's ever-present health issues. "I would gain weight if I had six surgeries in the last six months [too]."
One of those health issues is vision loss -- June is completely blind in her right eye and may eventually lose sight in her left eye too -- a disability that makes it difficult for her to enjoy big family milestones.
Mama June Channels Marilyn Monroe in Iconic White Halter Dress: Pics!
"When [my daughter] Jessica graduated college back in May, I wasn't able to see that," she told ET's Lauren Zima last month. "It's emotional for me just thinking about it."