Malibu fight involving Scottie Pippen being investigated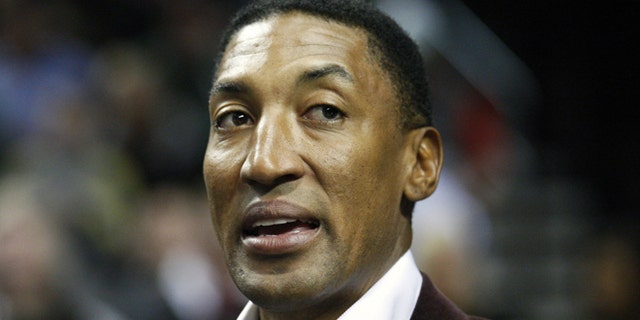 MALIBU, Calif. – Former Chicago Bulls star Scottie Pippen was questioned Monday about his weekend fight with an autograph-seeker that left the man hospitalized with a head injury.
Pippen came in voluntarily to a Los Angeles County sheriff's substation after he was named as a suspect in the altercation outside Nobu restaurant, a celebrity hangout on the beach in Malibu. He spoke to police for about an hour and was released pending further investigation.
"He's being cooperative," sheriff's spokesman Steve Whitmore said.
Whitmore described the case as "complicated" and said there was no timetable for announcing whether charges would be brought.
The unidentified victim was inside the restaurant taking photos as Pippen dined with his family Sunday evening, sheriff's Capt. Patrick Davoren said. When Pippen went outside to the parking lot, the man continued taking pictures and sought the Hall of Famer's autograph, Davoren said.
An argument ensued that led to the violence, investigators said. The man was taken to a hospital with a head injury and was treated and released.
Investigators were interviewing several witnesses to determine whether Pippen should be charged with assault with intent to commit great bodily harm.
"Right now it's under investigation," Whitmore said. "We have to interview everybody to find out what happened."
Several witnesses described the man as intoxicated, Whitmore said.
Nobu has been a Malibu mainstay for nearly 15 years and is frequented by celebrities. The restaurant recently moved to a beachfront location that offers views of the Pacific Ocean from nearly every seat.
The 47-year-old Pippen won six NBA titles with Michael Jordan and the Bulls, and in 1996, was named one of the NBA's 50 greatest players. He was inducted into the Basketball Hall of Fame in 2010.
Pippen is a special adviser to the Bulls' president and chief operating officer. The team declined to comment Monday.