Madonna Leaves Malawi After Adoption Denial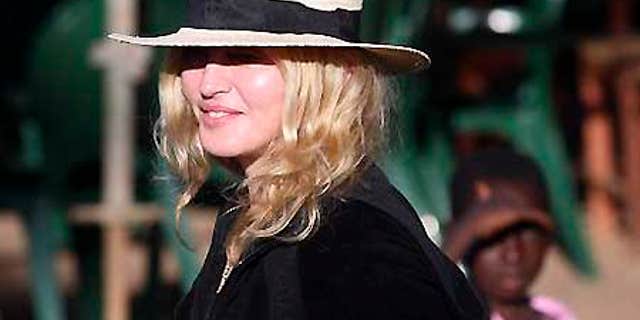 LILONGWE, Malawi – Air traffic officials say Madonna has left Malawi after being rebuffed in her attempt to adopt a second child from the poor African nation.
The officials say the singer left on her private Gulfstream jet Sunday morning headed for London. Police roadblocks prevented reporters from approaching the airport but one police officer also says Madonna carried David, her adopted Malawian son, up the steps to the plane.
PHOTOS: Click here for photos of Madonna in Malawi.
All the officials spoke on condition of anonymity because they were not authorized to speak to journalists.
The singer's lawyer has said that she will appeal against a court ruling that she is not eligible to adopt a 3-year-old orphan girl because she has not lived in Malawi.