Madonna and Guy Ritchie close to deal in custody dispute over son Rocco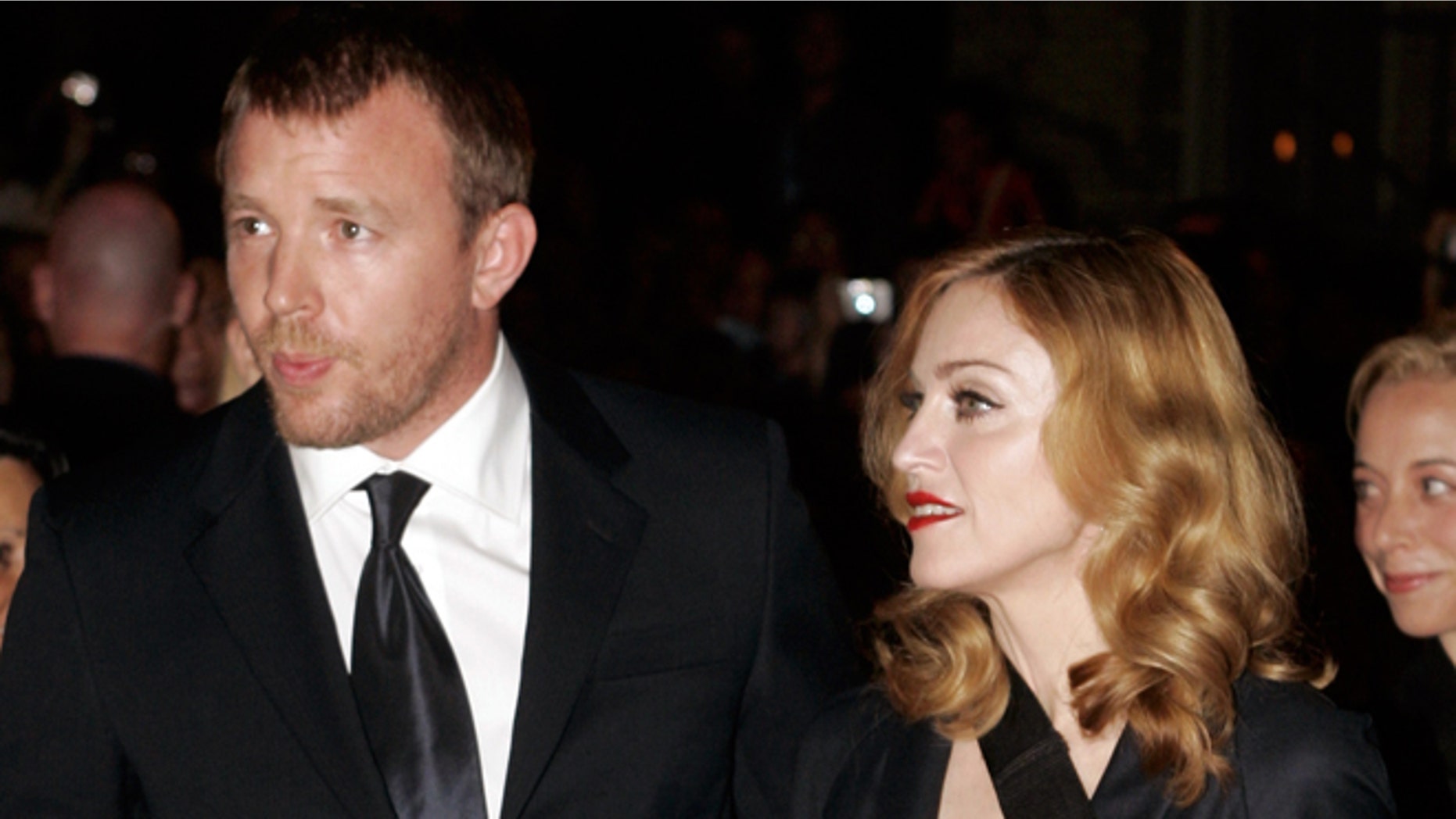 Madonna and ex-husband Guy Ritchie are close to a deal in the custody dispute over whether or not their 15-year-old son, Rocco, will remain in London or have to return to the United States, reports the New York Post.

"She's basically accepted she's not getting Rocco back," says a source. "But she's holding out to get him back for one weekend per month."
Click here to subscribe to FOX411's YouTube channel
The case was heard in Manhattan Supreme Court on Wednesday, with Madonna and Ritchie listening in by phone.

According to reports, Madonna's lawyer asked for Ritchie to be held in contempt for not bringing Rocco back to Manhattan to settle the dispute as laid out in their divorce. However, Justice Deborah Kaplan refused to issue a warrant.

Judge Kaplan also told the warring celebrity parents, "Frankly, both parties have chosen to live their lives in a very public way and may welcome the publicity, but the child has not. He would like this matter resolved, and the issues concerning him and his family, in the most private way possible."

The case was also heard in London's High Court on Thursday, based on Madonna having filed kidnapping charges against Ritchie, who ¬attended in person.

Madonna has asked that the case be withdrawn in England. The judge will examine Rocco's welfare before deciding whether to dismiss or move forward.

Meanwhile  Madonna posted a strange Instagram video of herself clad in a clown costume and mask, dancing on a stage with the caption, "Tears of a Clown."

Rocco has been living in London with Ritchie since December. If a settlement is not reached, parties are due back in court in New York on June 1 and in London on Thursday.
Click here to read more in the New York Post.