Lou Diamond Phillips can't drink for two years following arrest in Texas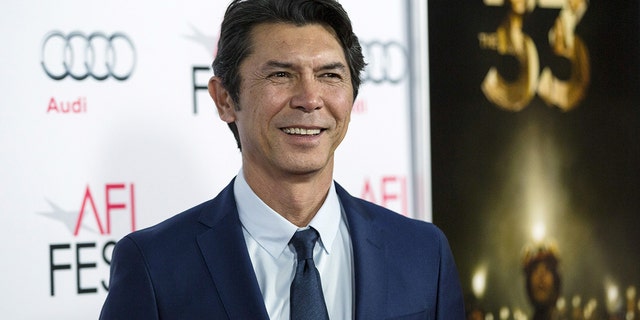 Actor Lou Diamond Phillips reportedly reached a plea deal that will see him serve two years probation following an arrest in Texas this past November.
The star was arrested in Portland, Texas last year for suspicion of driving while intoxicated. According to The Caller Times, the "La Bamba" star plead guilty and was given two years probation. As part of his plea deal, he must not drink for those two years and must refrain from entering bars or taverns. As if that wasn't strict enough, he must also agree to a DWI education program, wear a device that monitors his alcohol intake and report in person for probation in San Patricio County for the first four months of his sentence.
"Mr. Phillips has issued his apologies a number of times regarding this incident, and from the beginning, the time of his arrest, he voluntarily took the breathalyzer, submitted to a field sobriety test, and expressed his remorse about the fact that this has occurred," the star's attorney, Mark Di Carlo, said in a statement to the press.
According to KPTV, a police officer was conducting an unrelated traffic stop when the 55-year-old actor reportedly pulled up and asked for directions. He was then taken into custody when the officer suspected he'd been drinking. His blood alcohol level was reportedly at .20 percent, more than twice the legal limit for driving. He was released soon after on $2,500 bail.