Little Big Town welcomes Pharrell for his Grand Ole Opry debut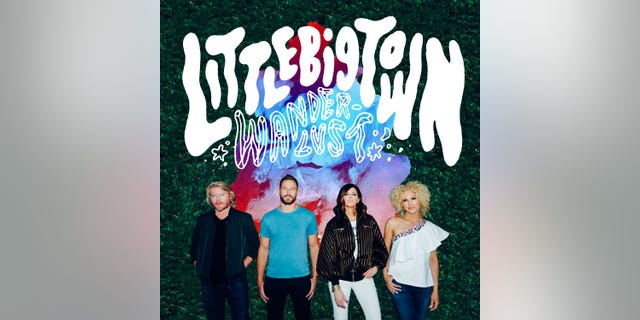 NEWYou can now listen to Fox News articles!
Little Big Town helped Pharrell Williams make his Grand Ole Opry debut on Tuesday night. The group performed "C'mon," a song from the new LBT album, produced by the famed producer and rapper.
Find the song on "Wanderlust," in stores and online June 10. The group has said the album is not a country album, even though this new song recalls the Oak Ridge Boys at first. At the beginning of their performance, Little Big Town's Karen Fairchild spoke of Pharrell's love of country music. The producer emerged onstage in white jeans adorned with roses and a tie-dye T-shirt with "Nashville" printed on it in white. A camo ball cap completed his look.
Of the album, the group say it was born out of a co-write. They say the songs are meant to be danced to, and a note from the record label indicates "Wanderlust" is a side project that won't delay the release of new country music later this year.
"'Wanderlust' is the result of an incredible friendship and chemistry we have with Pharrell Williams," Fairchild says. "The music feels like our worlds have collided in the best possible way — his infectious grooves paired with our layered vocals and harmonies."
The Opry made part of the performance available on YouTube, but the clip mostly features the audience's excitement. Tuesday night was a big night at the hallowed venue. Darius Rucker and Carrie Underwood also took the stage, setting up a week that will include Alan Jackson and Charley Pride.