LISTEN: The 10 Country Music Jams You Need for Labor Day Weekend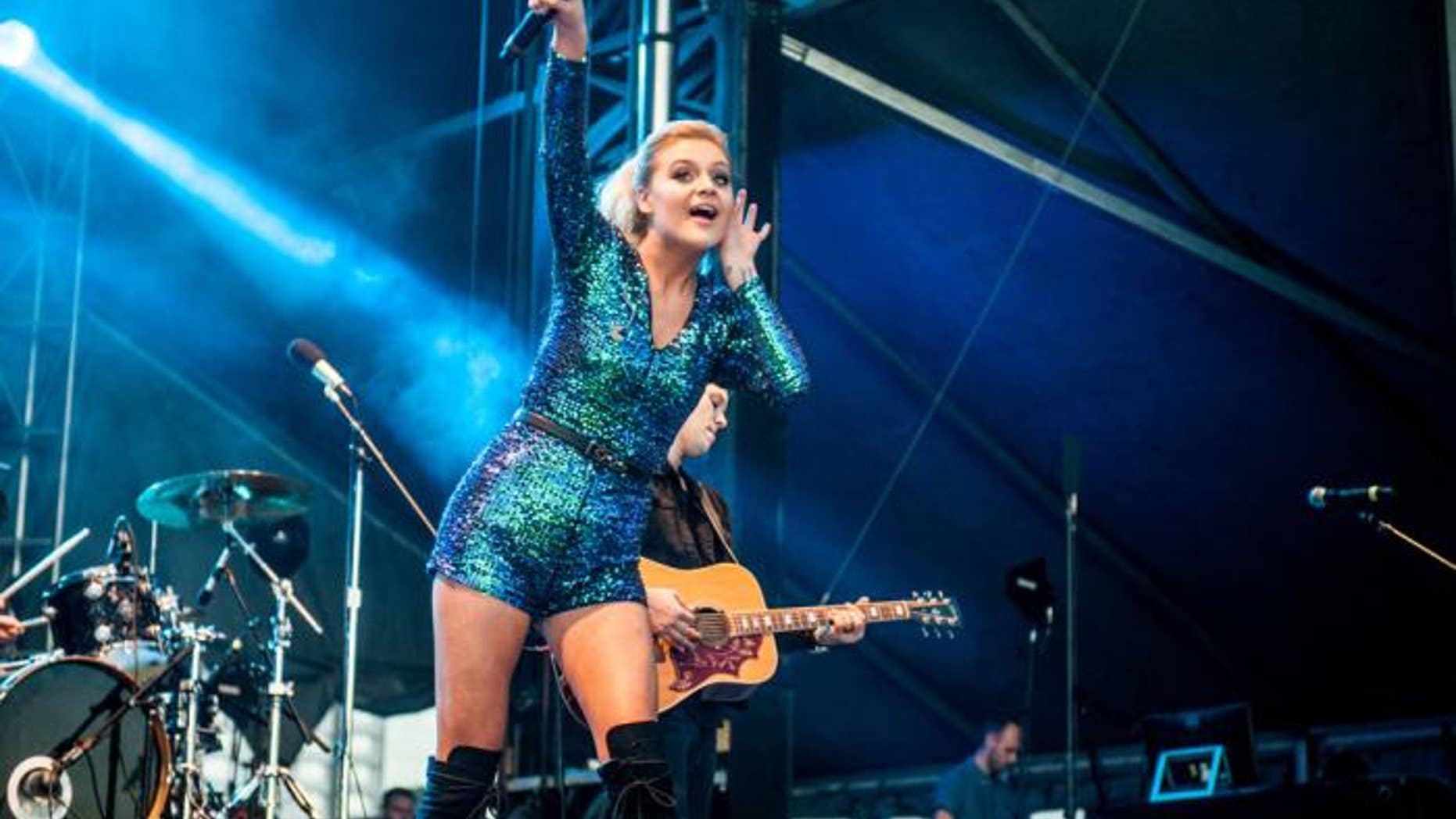 Labor Day may be recognized as a celebration for the American worker, but for many of us, it's really the last chance to take a break from the usual 9-5 and enjoy one final summer fling.
Chances are you'll be swamped this long weekend feasting on BBQ, hosting pool parties, or hitting the road to visit loved ones — you know, anything but getting some well-deserved rest.
And we don't blame you. The sizzling season won't last much longer, so plenty of eating, drinking, and sporting around in the great outdoors is in order. For the occasion, a festive playlist is a must-have, one that will capture what the last few months were all about, while keeping us pumped for fall. After all, there's only so many times one can get excited for pumpkin spice.
To kick off the festivities, we've compiled a list of essential Labor Day country songs for the perfect weekend soundtrack — because frankly, no genre captures all the ups and downs we face in everyday life like country music. Some of these picks are epic jams you've already had on heavy rotation, while others are new gems just waiting to be discovered by you. More importantly, they're certain to help you go out with a bang:
Jerrod Niemann and Lee Brice — "A Little More Love"
What do you get when you unite two country chart-toppers who aren't afraid to party? The result is "A Little More Love," from duo Jerrod Niemann and Lee Brice, a sun-soaked, feel-good anthem reminiscent of lazy Saturday afternoons kicking back with a cold one. It's the perfect track to savor the good vibes of any casual get-together with friends while the weather is still nice and sizzling.
James Barker Band — "Lawn Chair Lazy"
The Canadian country group perfectly capture the laid-back groove of a backyard party with "Lawn Chair Lazy," a sunny, festive song that's all about having a good time, seeing gorgeous girls, and simply put: "beer, beer, beer." There's nothing like grabbing an ice-cold brew while chilling out in the sun and this jingle is the ideal soundtrack to make that special occasion possible.
Brieanna James — "Hot"
This country cutie sure knows how to crank up the heat. Brieanna James does just that with her sizzling single, appropriately titled "Hot." She nearly purrs about a boy who easily makes her break a sweat, yet he doesn't seem to realize how crazy he's driving her until the very end. "Hot" easily conjures up memories of those unforgettable summer romances where temperatures were rising as passions intensified.
Boo Ray — "Sea of Lights"
One wouldn't associate Los Angeles with the southern twangs of country music, but Nashville-based singer/songwriter Boo Ray is looking back at beloved memories from the golden state by giving it a sound that can only come from home. "Sea of Lights" is the ideal song for when you're looking to remember a relaxing vacation trip, while enjoying the final days of summer right at home with your buddies.
Olivia Lane — "Make My Own Sunshine"
Country music newcomer Olivia Lane wants to spread the joy with her hit single, "Make My Own Sunshine," and we'll need exactly that, especially as we drag ourselves back to school and kiss summer Fridays goodbye at the office. This track is all about finding a reason to smile each day. Lane's sunny attitude (no pun intended) is one that will brighten your day all year long, which is why this song is a must-have for whenever you need a quick pick-me-up.
Kelleigh Bannen — "Landlocked"
Most of the country knows what being landlocked is like, and thankfully we have Kelleigh Bannen's poolside jam to make it a bit cool. It also helps to have some spiked lemonade to beat the heat too, as Kelleigh happily suggests. Grab the water guns and jumpstart the party with this single. Traveling nine hours to the closest beach isn't worth the hassle just to catch some waves when you can easily find some much-needed relief in your backyard with a little creativity.
Brett Eldredge — "Wanna Be That Song"
Just like the seasons, Brett Eldredge is winding things down with his irresistible track, "Wanna Be That Song." He wonderfully describes all of our favorite aspects of summer, including radios blasting, simple sundresses, and rolling down the windows on a breezy evening. This is the ideal melody to have playing in the background as you get cozy with a special someone watching the sunset. For the guys looking to impress a certain lady, no grand gestures need to be made when you can let Eldredge do all the talking instead.
Kelsea Ballerini — "Peter Pan"
We couldn't complete a Labor Day playlist without featuring the hottest star in country right now. Shot in the steamy Nevada desert, "Peter Pan" unveils the story of a broken-hearted woman who's fed up with a lost boy who's never going to wise up and get serious about their relationship. If you're looking to embark on a fresh start for fall, all while hearing a soaring, wildly addicting song that will jive up any cookout, Kelsea Ballerini gladly has you covered.
Alan Jackson — "Chattahoochee"
An oldie, but a serious goodie,  one of Alan Jackson's most recognizable songs explores what's it like growing up in a small town by the famous southern river and solely relying on the simple things for a good time. No glitzy vacations, swanky BBQs, or cocktails soirees will be found in this beloved single. Instead, the country icon simply wants you to have a good time with water skis, floaties, and not much else...well, maybe a nice cowboy hat just to get into the spirit of things.
Cole Swindell — "Middle of a Memory"
The Georgia native may be unlucky in love, but he sure knows how to unveil a dangerously catchy chorus that we can all belt at the top of our lungs to. "Middle of a Memory" explores all the unexpected twists and turns of love gone wrong, which is similar to what you may be feeling already, all thanks to those summer-is-almost-over blues. Crank it up as you hit the road or gather with friends at a cookout and you'll be compelled to not only sing along, but also say goodbye to summer…at least for now.