Lisa Whelchel 'hit rock bottom' on 'Survivor,' brother reportedly says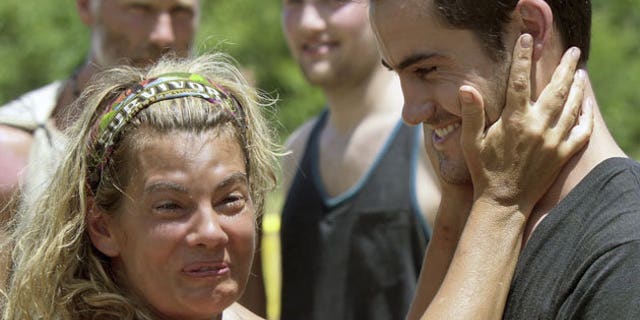 NEW YORK – Justice Coleman was excited to visit his sister during her stint on "Survivor." But Coleman wasn't prepared for how he found Lisa Whelchel, former "Facts of Life" star, in the Philippines.

Coleman told People magazine he almost didn't recognize his sister, who he described as a "'Survivor' super fan."
PHOTOS: Meet the 'Survivor: Philippines' cast

"I came running out to give her the biggest hug of her life," Coleman told People. "I wasn't prepared to see her at that level of desperation. It was immediately obvious she had hit rock bottom."
He said he expected to see her enjoying the game "and having a blast," but instead she sobbed in his arms at their reunion.

"She looked absolutely ragged: physically and emotionally torn up. I was imagining a big smile on her face, since she was so deep into the game and doing so well, but she started crying so hard. I was legitimately concerned for her."

Whelchel, who recently revealed she was sick with West Nile Virus, told FOX411 back in September she was overjoyed when she was cast on the show.

"Being on 'Survivor' has been a dream of mine since the show first got on the air," she said. "I just love the show. I'm a huge fan – I've watched every episode!"

She is now one of the final six contestants on the CBS show.

If Whelchel eventually wins to top prize on "Survivor," she already has plans for the million bucks.
"My brother just started a church in a really poor neighborhood of California, and they have been doing just the most wonderful things, like giving away fully decorated Christmas trees at Christmas, bicycles and backpacks filled with school supplies," Whelchel said of the Freedom Church in Chatsworth, Calif. "I love what he's doing and it would be a joy to give away 10 percent to him. Then, after that, I have a daughter that's getting married in October and another one that's marrying age, and three in college – so I hope that there's something leftover for me to start a new career!"