Lindsay Lohan Due in Court Monday, May Be Fitted With Monitoring Bracelet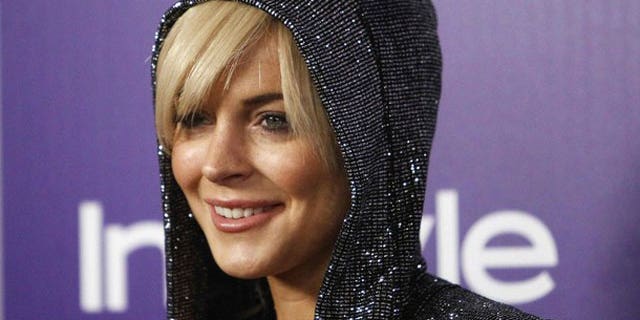 NEWYou can now listen to Fox News articles!
Lindsay Lohan will not be arrested when she returns to the U.S., TMZ reported Thursday.
The website said the actor had posted bail and her arrest warrant had been recalled.
A Los Angeles judge issued a warrant for her arrest after the "Mean Girls" star failed to attend a mandatory court hearing at 8:30am (local time) for her DUI case.
The judge set the bail at $100,000 but Lindsay's representatives paid $10,000 -- the standard 10 percent -- to secure the bond and the judge recalled the warrant. Lohan and her lawyer will be in court on Monday at 8:30am and the judge will set a date for a probation violation hearing.
Judge Revel said there was probable cause to believe Lohan had violated the terms of her probation. Lohan will likely be ordered to wear a monitoring bracelet if she is found to have done so.
Lohan had been placed on three years' probation and ordered to complete an alcohol rehabilitation program after pleading guilty to cocaine use and driving under the influence in August 2007.
The famed party girl often attends the rehab course once every 21 days -- enough for the school she is enrolled in not to report her to authorities, but in direct violation of court orders.
Lohan's lawyer told Los Angeles County Superior Court the actor was unable to attend the hearing in California because her passport was stolen while she was at the Cannes Film Festival.
The 23-year-old was spotted partying on a yacht Wednesday in Cannes, the New York Post reported.
Judge Marsha Revel said there was no excuse for Lohan's absence as the starlet could have scheduled a return trip home well in advance of the hearing, or could have chosen not to travel to France.