LeAnn Rimes wants a pet pig, Tori Spelling brags about hers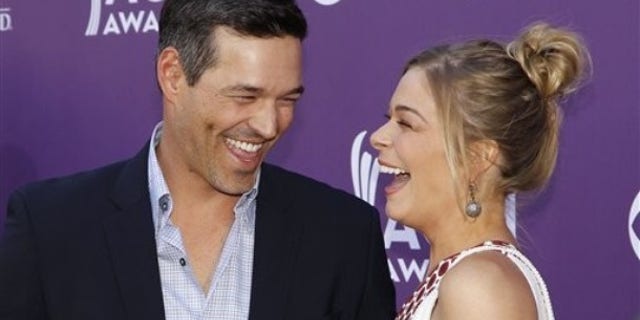 LeAnn Rimes wants Eddie Cibrian to know something – she's ready for an addition to the family!
The singer tweeted Monday that she wants her husband to adopt a mini pig, according to People magazine.
" Quote of the day …. 'pigs are not stupid' Trying to convince Eddie to get a mini pig. I want one," Rimes, who recently renewed her vows with her husband, wrote.
Rimes even got a little encouragement from pal Tori Spelling, who herself is mom to a pig.
"Here's ours but [it] didn't stay mini," Spelling wrote, attaching a pic of her pet pig, Hank.
The conversation continued when Rimes fell in love with little Hank, writing "Adorable!!!!!" in response.
Click here to read more fun pet news at People.com.