Lawyer: Teen Mom's Amber Portwood to Be Reunited with Daughter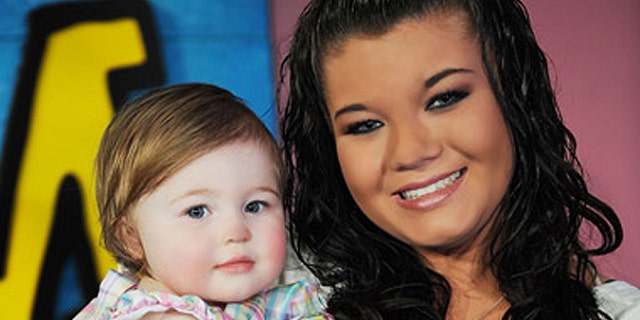 Teen Mom star Amber Portwood, who's facing domestic abuse charges, will be reunited with her daughter, People reports.
"It's my understanding that Leah will be placed back with her," said Portwood's attorney, Robert Schembs.
Teen Mom's Amber Portwood arrested, formally charged with domestic abuse
Portwood, 20, was released from Madison County jail in Anderson, Ind., Tuesday after spending a mandatory 24 hours behind bars on four charges — two felony counts of domestic battery, one felony count of neglect of a dependent and one misdemeanor of domestic violence and battery — related to several filmed attacks on Gary Shirley, her ex-fiance and father of 2-year-old Leah.
The reality star is barred from contact with Shirley, Schembs said. "To my knowledge, they're on good terms."
Teen Mom Amber Portwood charged with domestic violence
The court entered a not guilty plea for Portwood before she was released from jail, Schembs said. If convicted of all counts, she faces up to three years in jail and fines of up to $10,000.
"I'm really proud of her," said Schembs, who saw Portwood when she was in jail Monday night. "She was staying strong. Her outlook was positive. She had shock, of course, but having said that, she was in good spirits. She's really trying."
View original Lawyer: Teen Mom's Amber Portwood to Be Reunited with Daughter at TVGuide.com
Related Articles on TVGuide.com
Other Links From TVGuide.com